We guess the Teams of the Season event will start soon, because We officially know when the Premier League TOTS will be revealed. But as blue cards arrive in FIFA 23 Ultimate Team, other types of special builds may appear. In fact, today we have a double helping thanks to the duel between Manchester City and Arsenal. Ilkay Gundogan Showdown represents the locals and his SBC will be available until Wednesday, April 26 (day when the key match will be played).
If his team wins the game, the German midfielder would get +2 on average. This would add a single point if they were tied and none if they were defeated. But since we don't know what will happen in real football, we will now analyze the statistics you already have.
FIFA 23 – Ilkay Gundogan Matchup Analysis
A lot of his attributes are quite good and he should deliver a remarkable level in both defense and attack. However, we believe that the price is exorbitant and some aspects are not very convincing. Other than that, since TOTS will be kicking off soon, these shortcomings should be even more noticeable soon.
His pace and shooting and passing stats are pretty solid.. 83 in sprint is barely right, but being a central midfielder and getting 88 in acceleration is great. And while we're used to seeing those numbers in his position, combining 93 short passing, 90 long passing and 91 vision is also positive. He will be very precise in traffic, and in some styles of play he might even be the protagonist with his goals.
Despite being a midfielder, Gundogan Showdown achieved 89 positioning, 87 finishing, 85 shot power and 87 long shot. Besides getting four stars for skill and bad leg. So you will have the resources to generate your own chances and you can hit a lot of them.
However, his dribbling doesn't look that convincing. Probably the total 90 will be misleading because he will cumulate 1'80 in height, Balanced Body Type, 86 in agility and 84 in balance. It won't be excessively harsh, but he won't have the exquisite drive you find in other midfielders.
And like Gundogan Showdown he will not benefit from a high level dribble, the rest of the offensive qualities will be less on many occasions. Other than that, his 85 stamina is barely decent. If used often enough in attack, it could lose its freshness over time.
Regarding their defensive conditions, the numbers of interceptions (84), intelligence (86), steals (84) and tackles (75) they are very correct but not remarkable. They suit someone whose primary role will be setting up and finishing; but it will not offer the reliability of a destruction specialist. In addition to that, due to the high/medium work rate, sometimes it may get lost when handled by the CPU.
So Gundogan Showdown convinces by many of its statistics and by the stars. His pace is quite good, the passing numbers are solid and he stands out from other alternatives for his shooting.
However, his drive shouldn't be as fine as 90's overall dribbling suggests. And for that reason, the rest of the attacking Virtues won't shine as brightly at times. The back should be fine but not great, and the 85 stamina looks worrying. Especially in the long term, since with the TOTS we could get used to seeing midfielders with unparalleled resistance. We expect it to perform well in box to box, but not to be impressive.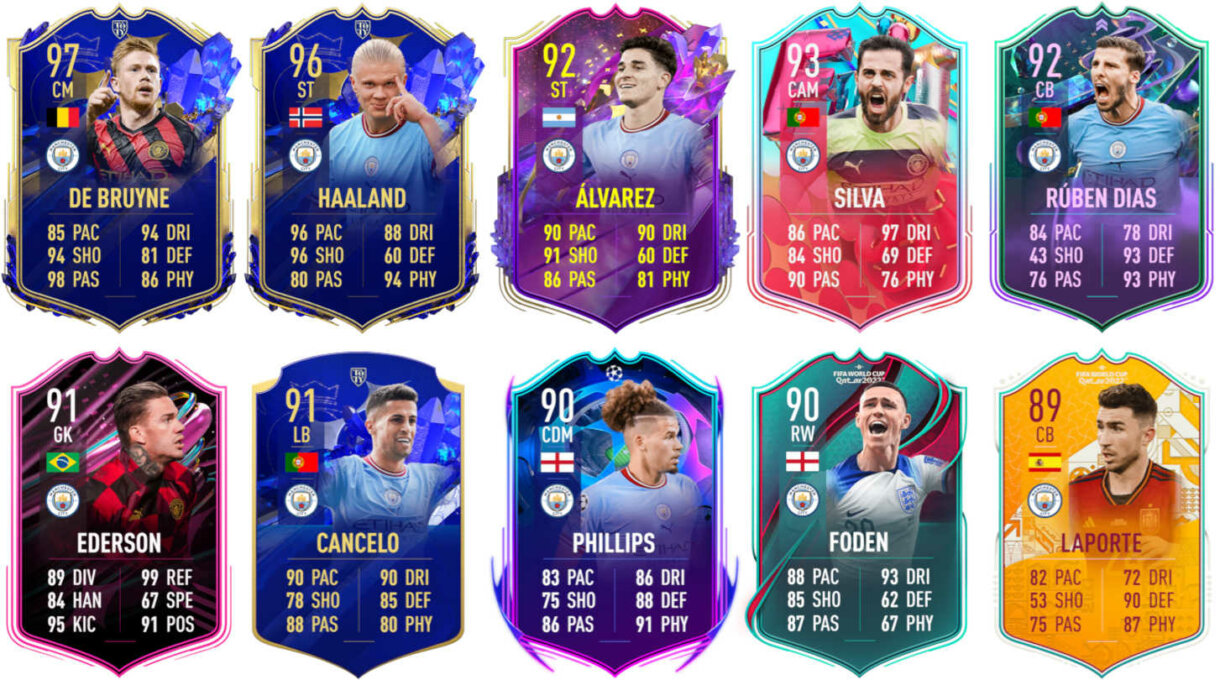 So is it worth it?
He should perform very well as an organizing and arriving midfielder who also delivers at the back, but without delivering incredible performances. And so, Although they convince us with their features, we think the SBC is too expensive. We therefore do not recommend it, we prefer to use other transferable alternatives.
Gündogan clash should offer a good level, but without being someone spectacular. The defensive stats are far from surprising, while on offense he won't enjoy exquisite driving or reach five stars in all aspects. And if used very frequently in matches, his 85 stamina could wreak havoc.
There is very little left for the TOTS to begin and FIFA 23 Ultimate Team overall level might increase a bit. So we wouldn't spend so many coins or socks on this player. For example, if your budget is high, you can sign Bruno Guimaraes FUT Birthday (which in the global market is around 575,000 coins). Someone who won't be very sharp while dribbling either, but still safer behind and hitting a nice five. And being transferable, you could get some of what you spent back when you don't need it.
Cancelo out of position This would be another worthy alternative and it would cost less than 200,000 coins. Or Phillips RTTF (worth around 280,000) if you are more concerned about defensive reliability than playing. But beware, this is a dynamic version and it will depend on what happens in the draw Real Madrid and Manchester City. This could change its price a lot.
So, although Gündogan Showdown convinces us for the role of organizing midfielder and with an arrival that does not usually hit in defense, its cost seems excessive to us. Even more when there is so little left before the start of the TOTS event in FIFA 23. And that's why we don't recommend it.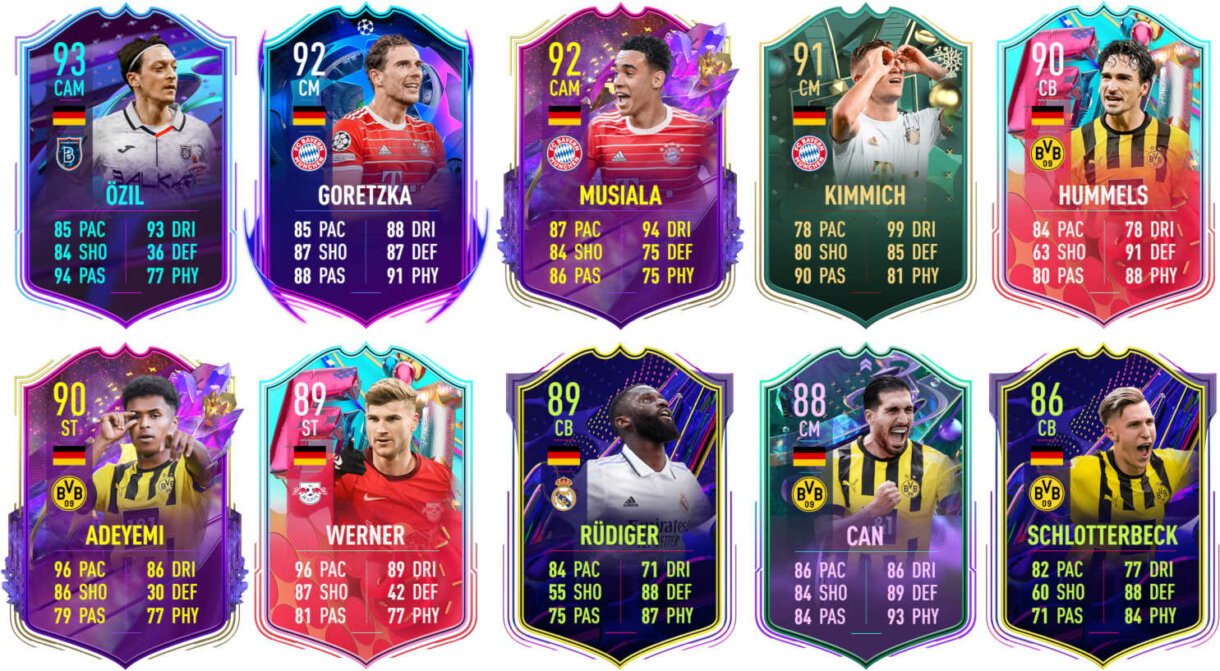 Recommended Chemistry Style
dark : He will have quite remarkable acceleration for a midfielder (96) and his sprint will be very correct (91). He will also provide defensive stats, combining 92 interceptions, 90 intelligence, 92 interceptions and 90 tackles.
CCS Solution
Challenge 1: Tactical emulation
Reward: Packet Small mix of unique players.
Min 1 Manchester City player
1 player min. : Team of the Week (TOTW)
Minimum team star value: 84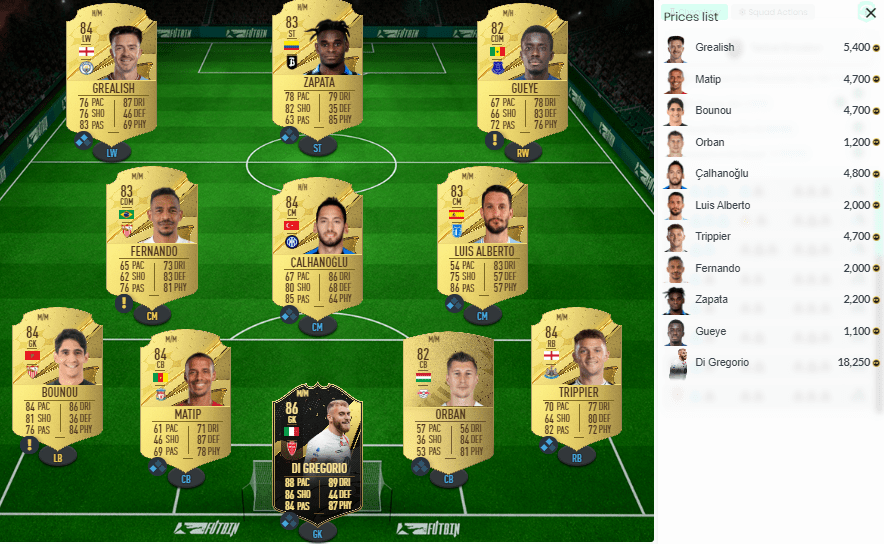 Challenge 2: In great shape
Reward: Electro Prime Players Pack.
1 player min. : Team of the Week (TOTW)
Minimum team star value: 86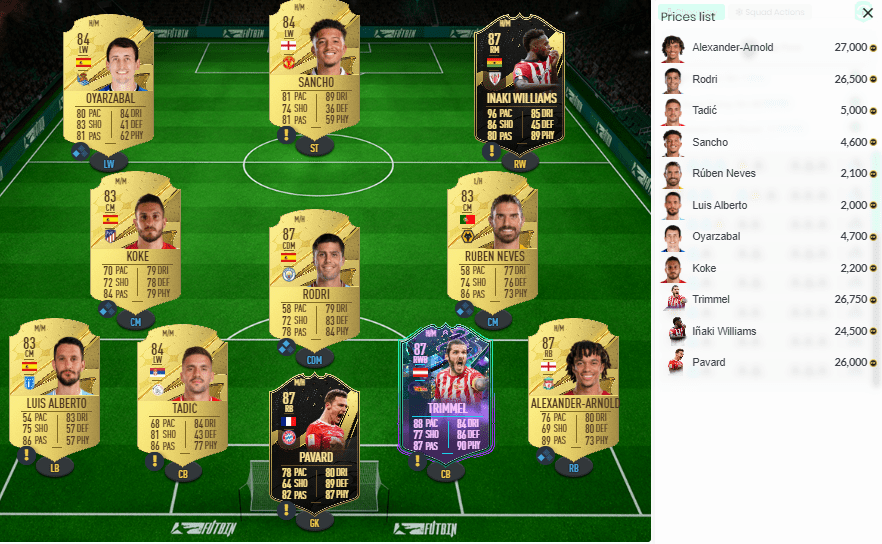 Challenge 3: Premier League
Reward: Small Rare Gold Player Pack.
Min. 1 Premier League player
Minimum team star value: 87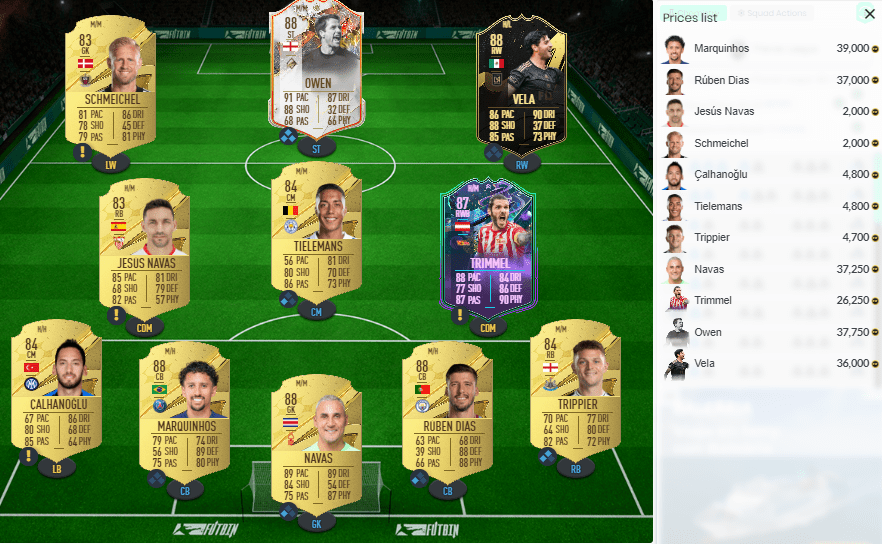 Challenge 4: Team OVR: 88
Reward: Premium Gold Players Pack.
Minimum team star value: 88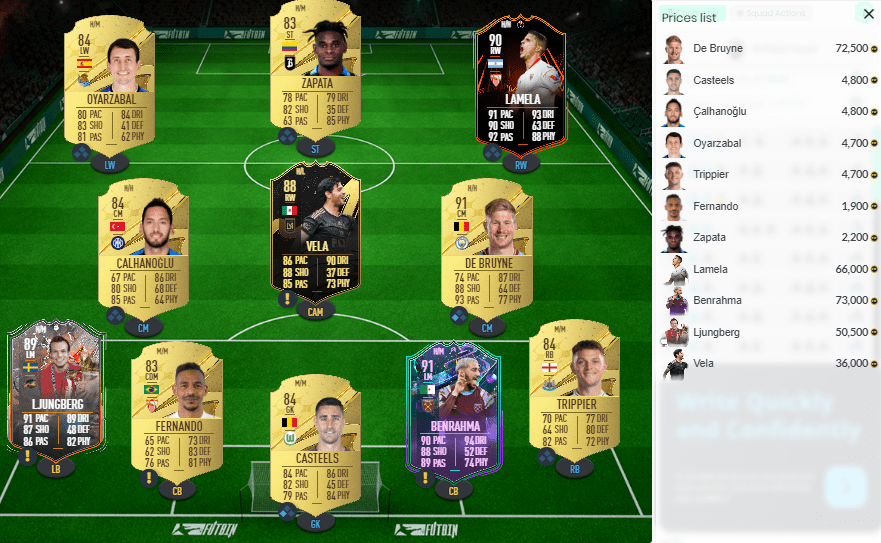 As a reminder, the Gündogan Showdown Squad Building Challenge will expire on Wednesday, April 26. Here you have Abraham's article RTTF there the post on the best reasonably priced strikers in the big five leagues. And if you want to know when we upload FIFA 23 Ultimate Team related content, you can join telegram broadcast channel. Good luck!
Meet Ashley Johnson, the lead reporter for Globe Live Media, specializing in entertainment, lifestyle, and music. As a fitness enthusiast and a profound yoga student, she shares her passion for a healthy lifestyle, which stems from growing up in Beverly Hills, where she frequently interacts with renowned artists.
You can count on Ashley's reports to be authentic, high-quality, and informative when it comes to lifestyle, health, and music. Ashley is also a part-time gamer and will provide coverage for the gaming section of Globe Live Media seldomly.
With Ashley's diverse background and experience, her writing style is engaging, informative, and captivating. Get ready to immerse yourself in her world of entertainment, lifestyle and music!
Queries: ashley.ethp@gmail.com