We already know how Cyberpunk 2077 will continue after patch 1.6.
The latest update for Cyberpunk 2077 has just been released with patch 1.6. This not only delivered new improvements and adjustments, but also fresh content such as a transmog system, new weapons and missions. But what's next?
CD Projekt Red has already talked about plans for the future of Cyberpunk 2077 – and it's not just about the big story DLC Phantom Liberty. We'll tell you what is known so far about the updates after Patch 1.6 and what fans of the role-playing game can expect.
If you haven't yet gotten an overview of patch 1.6 and the new content from the Netflix anime Cyberpunk: Edgerunners, you can catch up here:
All information about the Edgerunners update 1.6
That brings updates after patch 1.6
In the last issue of the Night City Wire, CD Projekt Red not only presented Patch 1.6 and Phantom Liberty, the big story addon for Cyberpunk 2077. At the same time, Game Director Gabe Amatangelo hinted at what future updates should bring. A few very specific points are mentioned:
The police and the search system Cyberpunk 2077 will be completely overhauled. This has been heavily criticized by players in the past, for example police officers not using cars for pursuit or appearing out of nowhere when the player commits crimes. There have already been a few improvements in the past, now CD Projekt Red promises a complete overhaul, in which even the special unit MaxTac should play a role.
Vehicle combat should be expanded. So far, these have only taken place in the course of scripted missions, which makes it conceivable that they can also take place in the open game world.
The melee system should be expanded or improved. However, Amatangelo does not go into detail here. In Cyberpunk 2077, players can attack opponents with slashing and thrusting weapons or just with their bare fists. Players would have hoped for more depth and variation here.
New cyberware is also planned, which more like cyberware feels. There may also be upgrades with it that have a greater impact on V's appearance. Players are currently helping each other out with mods.
Perk Trees should be expanded and will probably be expanded to include new skills. What exactly CD Projekt Red is planning remains open.
Only for PC and NewGen: Incidentally, the new, major updates for Cyberpunk 2077 after Patch 1.6 will no longer be released for Playstation 4 and Xbox One. The old console generation should continue to be supported, but not as complex and extensive. The upcoming updates are primarily intended for PC, Playstation 5 and Xbox Series X/S.
How about New Game Plus?
Many fans had already hoped for a New Game Plus for Cyberpunk 2077 with Patch 1.6. However, the developers already confirmed before the last Night City Wire that this feature not part of the new update will be. Whether it will be added in the future remains to be seen.
CD Projekt Reds Lead Level Designer Miles Tost commented on the topic on Twitter and explained why New Game Plus would pose a great challenge for the developers and would therefore take a long time. Accordingly, an extremely large number of variables have to be taken into account with this feature, such as skills, dialogues, the player inventory or simply balancing.
No confirmation that New Game Plus is coming: However, Miles does not reveal whether New Game Plus for Cyberpunk 2077 is actually coming and is also in development. All we know for now is that CD Projekt Red is considering it.
Only one story DLC planned: Phantom Liberty
With Phantom Liberty, a major addon for Cyberpunk 2077 has been announced, which is scheduled for release in 2023. However, concrete information is currently rare. All we know is that V is acting on behalf of the US government, exploring a previously unknown area of ​​Night City and meeting new characters. Keanu Reeves also returns as Johnny Silverhand.
Many open questions: It remains to be seen when exactly Phantom Liberty will open and what else the DLC will offer in addition to a new story. At least we already know that the addon should offer about the same scope as Hearts of Stone or Blood and Wine for The Witcher 3: Wild Hunt. You can watch the first teaser trailer for the addon as follows: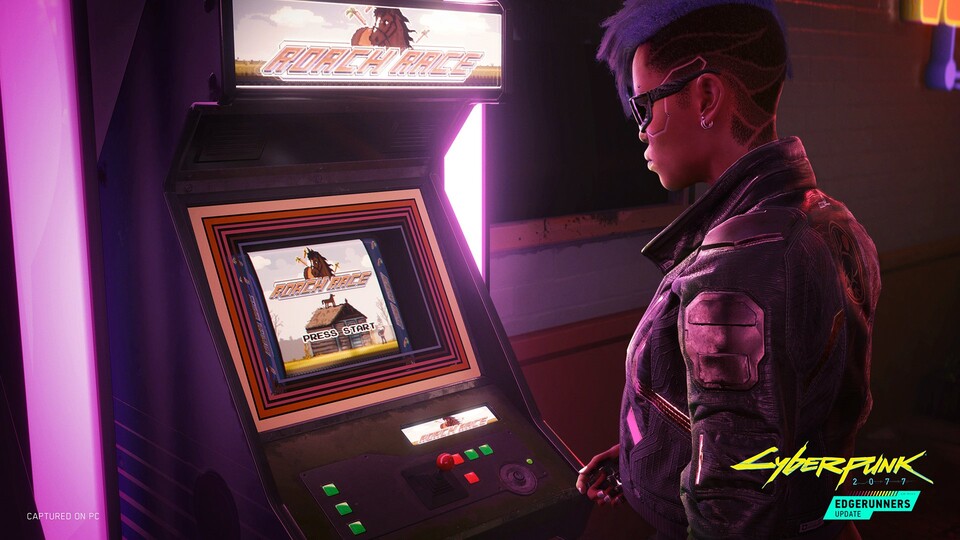 No second story DLC planned: In the past, CD Projekt Red has made contradictory statements as to whether there will only be one big story DLC or even several. In the YouTube comments on the Phantom Liberty teaser trailer, the developer studio now clearly confirmed that according to the current plans, there should not be a second addon.
Of course, such plans can still change, but this news is not exactly surprising. After the Cyberpunk 2077 launch debacle, sales fell short of expectations and CD Projekt Red spent months mitigating the damage.
Big story DLC brings back Keanu Reeves
Focus on Witcher instead of Cyberpunk? There is no longer any talk of the originally planned season pass and multiplayer mode and it remains extremely questionable whether they will even come about at all. In addition, CD Projekt Red has already announced its next big project: The Witcher: A New Saga Begins, for which the in-house Red engine is even being switched to Unreal Engine 5.
The assumption is that the development studio is slowly but surely focusing more and more on the next Witcher. After all, there shouldn't be a second big story DLC after Phantom Liberty, but fans can probably still count on smaller updates and patches.
Have you already dealt with patch 1.6 for Cyberpunk 2077? What do you think of the update? What hopes and expectations do you have for the future of the RPG and also the story DLC Phantom Liberty? Let us know in the comments!
Brent Dubin, known as the Gaming Giant among Globe Live Media staff, is the chief Gaming Reporter for Globe Live Media. Having attended all the major events of Gaming around the World, he is sure to give you exactly the update related to gaming World you are looking for.