Cyberpunk 2077 has received a new update. Patch 1.52 is not nearly as extensive as previous updates, but it still fixes a whole range of bugs and even includes some comfort improvements.
As usual, we present some highlights of the new software patch below. Of course, if you want to read the full patch notes, you can find them here on page 2 of this article.
All information about Patch 1.52 for Cyberpunk 2077
When will patch 1.52 appear? The new update will be released on March 22, 2022 and is currently being rolled out for all platforms. As always, the patch will automatically download and install on Steam and GOG unless you have disabled this feature.
Patch 1.52 for Cyberpunk 2077 is being rolled out and will soon be available across all platforms!
Here's the list of changes for this update: https://t.co/gSfs2G5nZh pic.twitter.com/b02xgeQUH4

— Cyberpunk 2077 (@CyberpunkGame) March 22, 2022
How big is patch 1.52? At GOG, the update brings 1.22 GB to the stage. We will provide the file size for Steam as soon as we can find out.
What is changing? Highlights of the new update include two fixed bugs that can be very annoying if you are affected by them:
No more duplicate purchases for makeovers: Since the giant patch 1.5 you can buy different makeovers, quasi paints, for V's original apartment. However, if you weren't careful, you could even buy the same makeover again, which of course unnecessarily burdened your wallet. This bug has been fixed.
The visual design of your apartment is just one of thousands of changes that found their way into Cyberpunk 2077 with the huge update 1.5 a few weeks ago.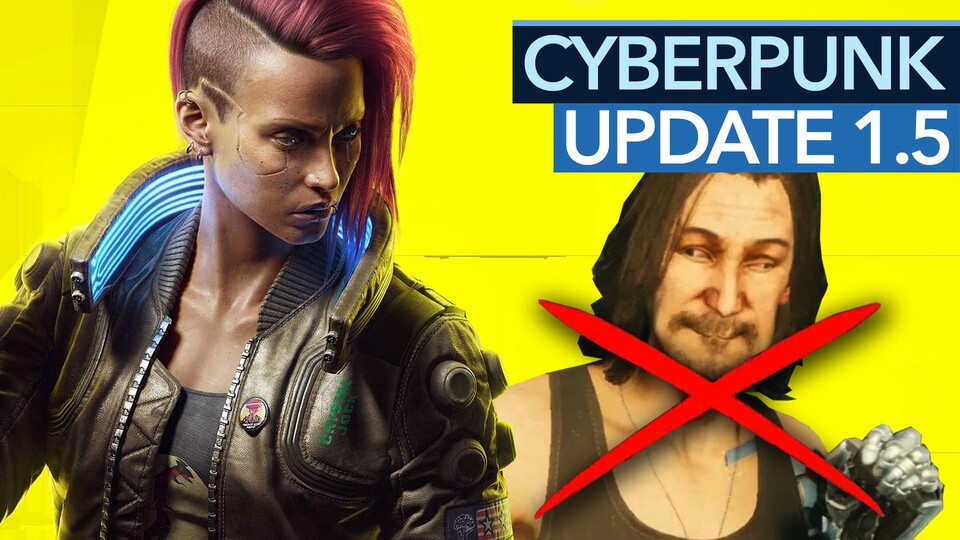 Hey man, where's my car? So far, it could happen that vehicles you requested did not spawn near you, but somewhere in the middle of nowhere. Here, too, a hand was made, from now on the cars will appear directly at your place.
Fixer rewards are marked in the stash: A plus in comfort awaits you in the stash. When that warehouse within your apartment is already bursting at the seams, it can be tricky to see the rewards for the Fixer Contracts at a glance. Thanks to patch 1.52, fixer rewards are now visually marked in the stash.
What about the tech?
Cyberpunk 2077 is now extremely stable on both the PC and the current generation of consoles. This is also reflected in the patch notes, because technical improvements are pretty rare, at least for our home computer.
Apart from a few fixed animations, missing or misplaced objects and minor HUD optimizations, nothing has changed from a technical point of view.
So, what's the best way to end a small but fine article on a new cyberpunk patch? With a treat for your ears, of course! In the GameStar Podcast, Markus explains why Night City just won't let go of him due to an unexpected strength.
Brent Dubin, known as the Gaming Giant among Globe Live Media staff, is the chief Gaming Reporter for Globe Live Media. Having attended all the major events of Gaming around the World, he is sure to give you exactly the update related to gaming World you are looking for.