british musician Paul Wellerformer English rock band frontman Jamhas just announced that she will be making a second visit European in September of this year.
With this tour, the artist will pass through Spain and will present his latest album, will of the peoplepublished last October.
The concerts will take place on September 14in the Santana Room in Bilbao; he September 16in the Salesian Theater of Vigo; he September 17in the La Riviera Room in Madridand the September 18 in the Razzmatazz room in Barcelona. Tickets are already on sale.
Weller, popularly known as The mod-fatherbegan his career in the 1970s as a manager of Jam with his friends Steve Brookes and Dave Waller, a group that laid the foundations for the British mod revival. After their separation in 1982, he founded with Mick Talbot, The Style Councila group influenced by soulhe Jazz and the funkdissolved in 1989.
'The Jam' in New York in 1979. / Richard E. Aaron/Redferns
In 1992 he started his solo career with his self-titled album. It was at this point that Paul opened up to other styles previously reviled by him such as the popular and the country. Currently has 18 studio albums behind him, the last launch was will of the peoplewhich is a handpicked collection of 31 titles.
From 1977 to today, Paul Weller has never stopped creating music. With a trajectory of nearly 50 years, it continues to be one of the most representative figures of British rock, influencing many groups throughout these five decades. Next September, his songs, which are already part of history, will play live again in our country.
Paul Weller and Blur together at Wembley
At the end of last year, we knew that this year 2023 was going to mean the official return of fall out. Now the English band have announced that The Jam frontman will open one of his concerts at Wembley Stadium this summer. will be the Sunday July 9 when Paul joins the group of Damon Alban as a special guest of his second to show in the English stadium.
The Britpop stars we remember will be two great concerts at the legendary London stadium on July 8 and 9. There, Albarn, Graham Coxon, Alex James and Dave Rowntree will find their public in concerts which promise to be massive and in which all the tickets will surely be sold.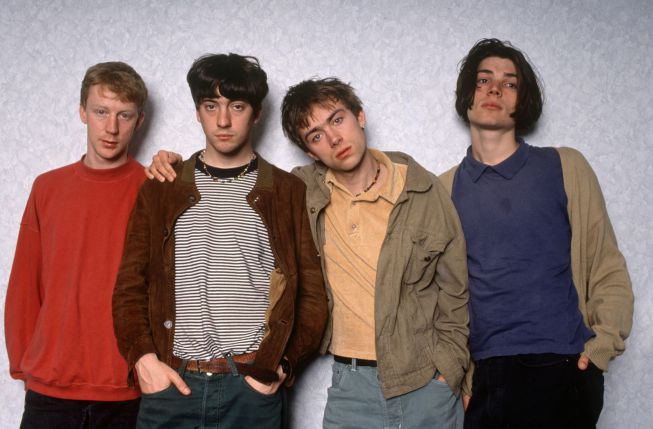 Blur members Dave Rowntree, Graham Coxon, Damon Albarn and Alex James in a file image. / Brian Rasic/Getty Images
Taking to social media, Blur explained that Weller will be opening with the DJ Steve Davis and the band The selector. The shows will be first concerts that the group offers for eight years. Their last tour was in 2015, during which they presented their latest released album, The magic whip.
Since that time, the band members have continued to work on their solo careers. It will also be your first to show they give at Wembley. In the statements collected by Far Out MagazineGroup leader Damon Albarn said: "We really like playing these songs and we thought it was time to do it again".
Meet Ashley Johnson, the lead reporter for Globe Live Media, specializing in entertainment, lifestyle, and music. As a fitness enthusiast and a profound yoga student, she shares her passion for a healthy lifestyle, which stems from growing up in Beverly Hills, where she frequently interacts with renowned artists.
You can count on Ashley's reports to be authentic, high-quality, and informative when it comes to lifestyle, health, and music. Ashley is also a part-time gamer and will provide coverage for the gaming section of Globe Live Media seldomly.
With Ashley's diverse background and experience, her writing style is engaging, informative, and captivating. Get ready to immerse yourself in her world of entertainment, lifestyle and music!
Queries: ashley.ethp@gmail.com