TOTW 26 has arrived at Ultimate Team and, according to announced yesterday EA Sportswill be the last FIFA 23 Team of the Week. And as usual in these teams, most of their footballers don't look very interesting. Many of them have pretty decent stats, but they don't stand out from the cards we already find on the market.
However, several FIs look promising and one of them is for Eduardo Camavinga. He appears as a left-back, although we could change his position to CDM. He has very good stats for this role, in addition to polishing his bad leg stars.
FIFA 23 TOTW 26 (Team of the Week)
Despite being an IF, Camavinga's new article is superior to his World Cup Phenom. By the Numbers and Because He Reaches Four Skill Stars and Bad Leg. He should perform quite well as a box to box, be the typical midfielder who works both sides of the pitch and is almost always ready to participate due to his high/high work rate. And we could even use him as a winger if we're looking for someone with quality on the ball, even if his pace is a bit slow to play there.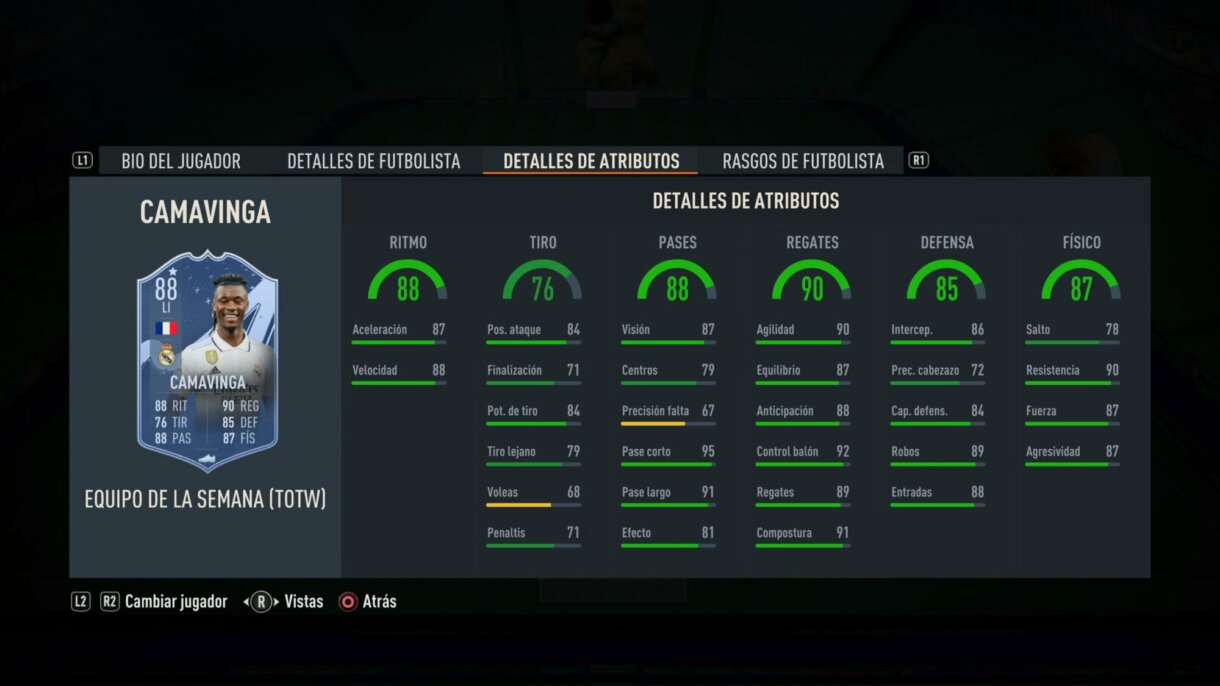 Douglas Luiz TIF is another promising card in this TOTW 26 from FIFA 23. He clearly fails in the stars, he barely combines two skills with three bad legs. But if your priority is rear-end reliability, this could become a good low-cost option. And aside from helping in his own field, he could be important as an assist due to his vision numbers (89), short passing (95) and long passing (92). Even if so, he would appreciate more strength (78) and it's a shame that his defensive work rate is average instead of high.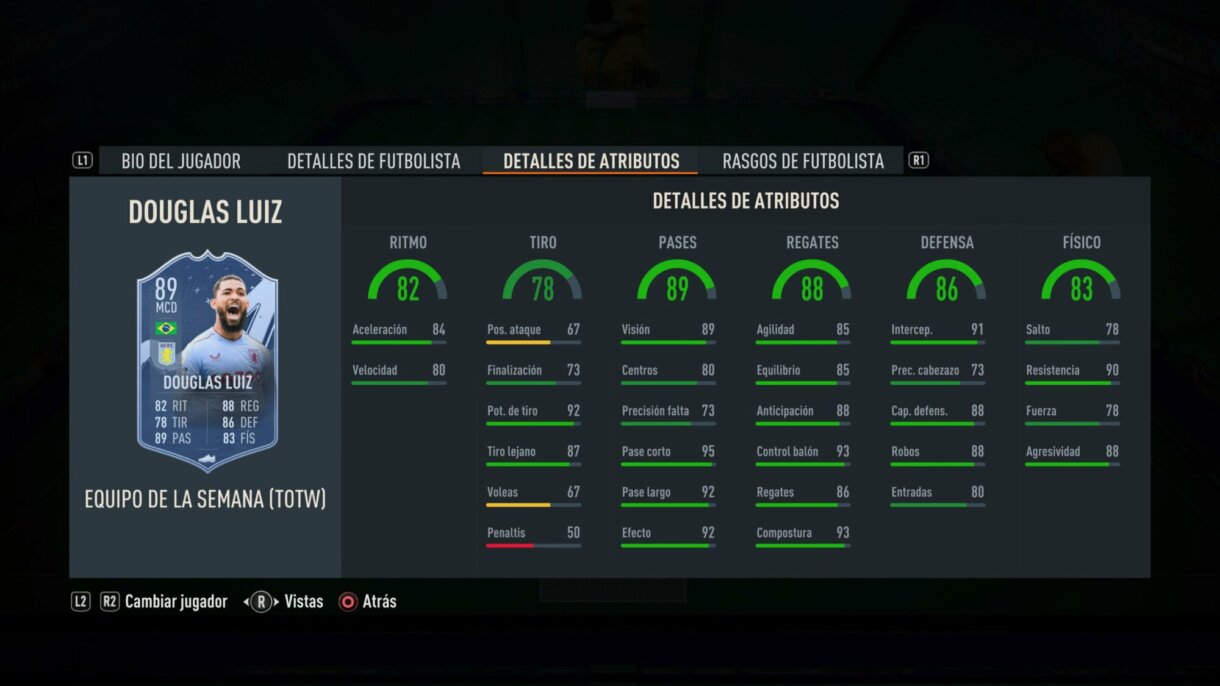 Paquetá IF doesn't seem like a bad option if you're looking for an affordable midfielder whose main function is arriving and organizing. Far from it that he should offer top level, I don't think he's someone of the first level. But as a low-cost signing, it might suit the role. Although his dribbling is unbalanced and he does not have a good pace, he achieves five skillful stars, his defensive stats are acceptable, the most important passing stats are very good, and he has a high/high work rate .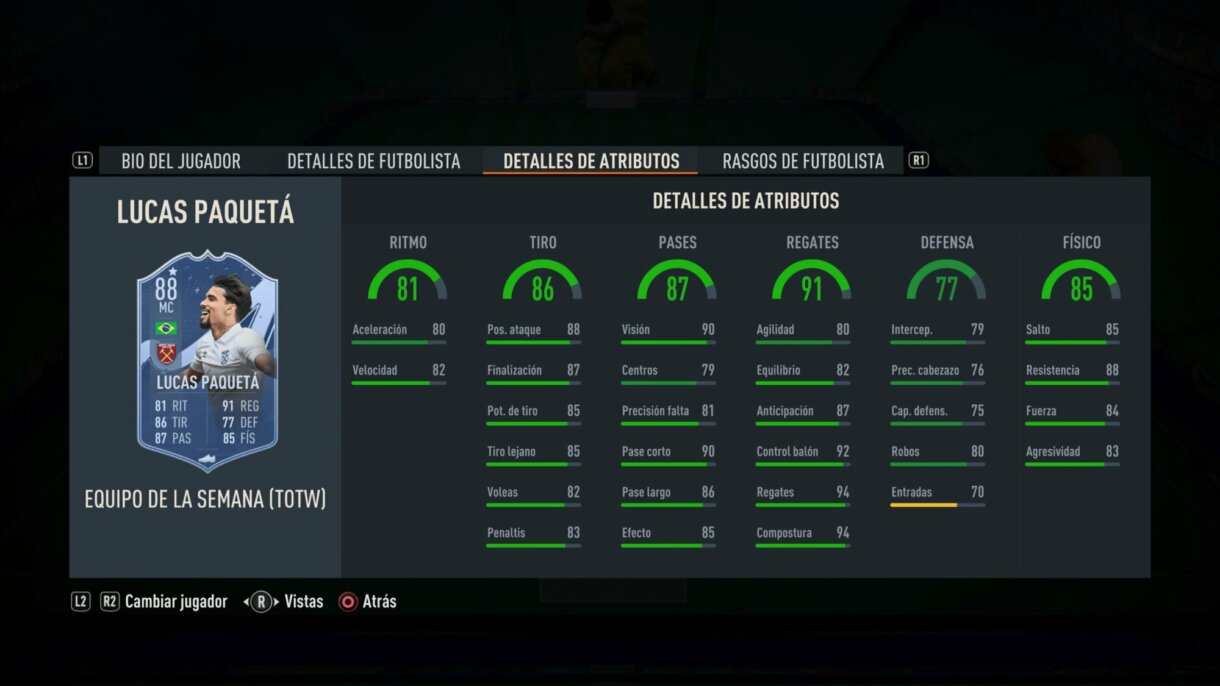 One of the players with the highest average in this team of the week is Lukaku SIF, but he will combine notable virtues with significant shortcomings. I don't think he's the ideal option if your priority is competitiveness, despite his sprint being top (95), he has prime shooting attributes, perfect strength and five stars for his bad leg.
Although it stands out in many respects, the Belgian DC combines vulgar vision (80), excessively low acceleration (79) and unbalanced dribbling. For all that, I feel it will be too messy for short distances. He could therefore be very limited when he receives the ball close to the goal and tries to dribble past the opposing centre-back.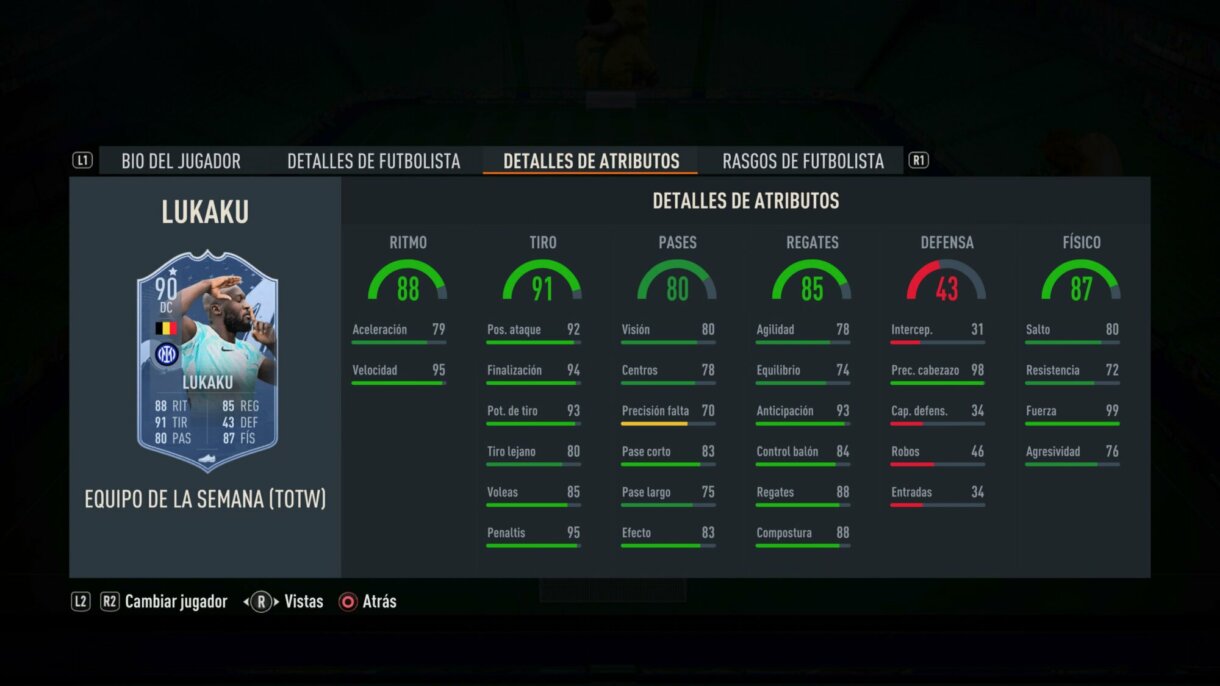 In this TOTW 26 we also find items that in other eras of FIFA 23 would probably have been very useful. But it seems that they are very late. For example, De Marcos SIF ticks most of the boxes but already has a brutal FUT Fantasy at a low price. And the same happens with Malen IF, his numbers are not bad but the RTTF is very affordable and slightly superior. They probably won't appeal to most users.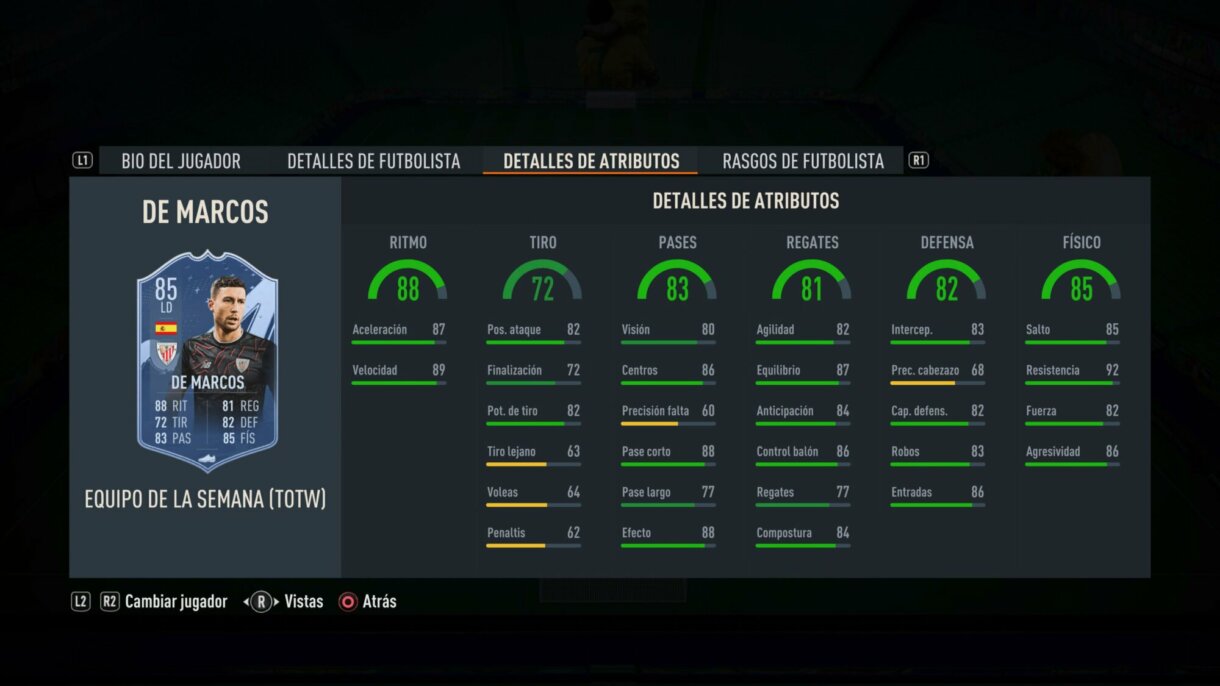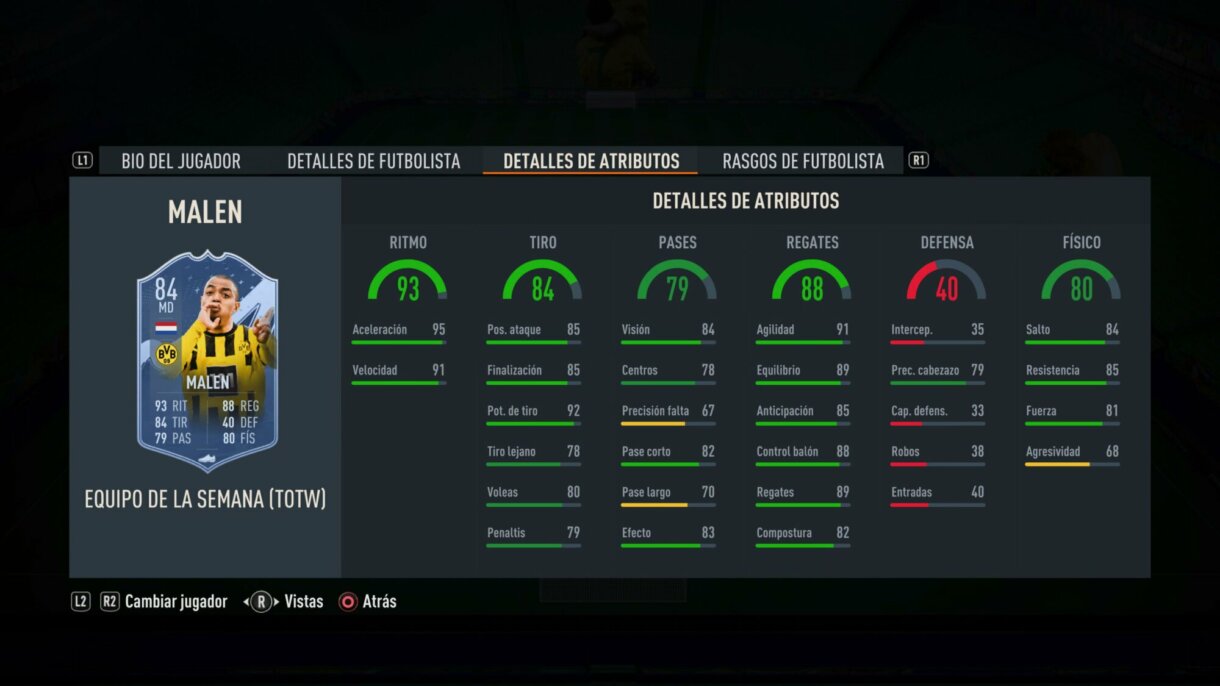 I leave you here the article on when it might be better to open saved packs during TOTS. And if you want to be informed about FIFA 23 Ultimate Team news, you can join telegram broadcast channel. Good luck!
Meet Ashley Johnson, the lead reporter for Globe Live Media, specializing in entertainment, lifestyle, and music. As a fitness enthusiast and a profound yoga student, she shares her passion for a healthy lifestyle, which stems from growing up in Beverly Hills, where she frequently interacts with renowned artists.
You can count on Ashley's reports to be authentic, high-quality, and informative when it comes to lifestyle, health, and music. Ashley is also a part-time gamer and will provide coverage for the gaming section of Globe Live Media seldomly.
With Ashley's diverse background and experience, her writing style is engaging, informative, and captivating. Get ready to immerse yourself in her world of entertainment, lifestyle and music!
Queries: ashley.ethp@gmail.com