The fourth episode of the Masked Singer 2022 ends with two eliminated . They say goodbye to the Maremma Shepherd and Red Fish mask . We start from the first competitor to draw up our usual report cards, with Pastore losing the playoff with Drago following the televoting. Under the mask, of course, Riccardo Fogli was hiding . No surprise, therefore, because his name had become quite popular and obvious.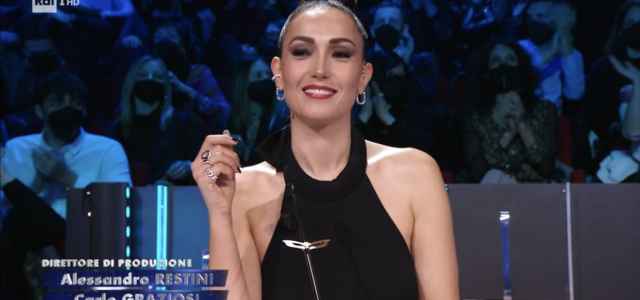 However, we cannot rage in the final vote, given that the singer lent himself to the game with great enthusiasm, also trying to lead the jurors astray with an "imitation" of Pelù. Mission failed, but the commitment is appreciable. VOTE 5. The identity of Drago remains unknown, however, with merit, he accesses the fifth episode of the show. Will there be a dancer under his mask? VOTE 6.
The Masked Singer 2022, report cards fourth episode: Surprising Goldfish!
If Shepherd Maremma is the first eliminated, the second is Red Fish. In this case, despite the elimination, the vote rises because the mask was exemplary in shuffling the cards and in providing misleading clues to the public and the jury. Not surprisingly, in the end, there was the belief that Luciana Littizzetto could be hiding inside the costume . Nothing more wrong. It was Vladimir Luxuria who revealed himself, really able to feed doubts and mysteries about his identity. VOTE 7 . Who continues to intrigue more than any other mask is Soleluna (VOTE 7.5) , who according to Facchinetti "is definitely not Cristiano Malgioglio" .
The mystery deepens because even Zanicchi has assured that she has received a message in which the singer told her to be abroad. The hypothesis of the comedian Massimo Lopez rises, while as regards Volpe (VOTE 8) Paolo Conticini appears to be the main suspect, but the various hypotheses pitted by the investigators are equally credible (Galante, Luca Ward, Emanuele Filiberto). And maybe that's the beauty of it…
Melissa Galbraith is the World News reporter for Globe Live Media. She covers all the major events happening around the World. From Europe to Americas, from Asia to Antarctica, Melissa covers it all. Never miss another Major World Event by bookmarking her author page right here.
For tips or news submission: [email protected]