More than 31 years have passed since the voice of Queen turn off Freddie Mercury left us on November 24, 1991. Two days before the fateful date, November 22, with Jim Beach next to his bed, the singer agreed on what would be the text in which he confessed everything and that the same day would be read by Queen's publicist, Roxy Meade.
"Following the conjectures that have appeared in the press over the past two weeks, I want to confirm that I have been tested for HIV and have AIDS. I think it was convenient to keep this information secret to protect the privacy of those around me."confessed the text.
And added: "The time has come for my friends and fans around the world to know the truth and I hope you will all be with my doctors and those who are fighting this terrible disease.. My intimacy has always been something special for me and I am known for the few interviews I give. Please understand that this pattern will continue.".
However, just 24 hours after going public with his illness, Freddie Mercury died at his mansion. garden paviliona quiet part of London, causing a global shock immediate upon hearing the news of his death early in the morning of November 25. The official cause, a bronchopneumonia made worse by AIDS.
Freddie was gone, leaving a deep void in his loved ones and in millions of fans around the world. He divided his inheritance between his parents, his sister, Joe Fanelli, Peter Freestona, Terry Giddings (his driver) and Jim Hutton. But it was Mary Austin Who inherited most of his fortuneincluding the impressive Earl Court House.
Mary Austin inherited most of Mercury's fortune. / Dave Hogan/Hulton Archive/Getty Images
his great love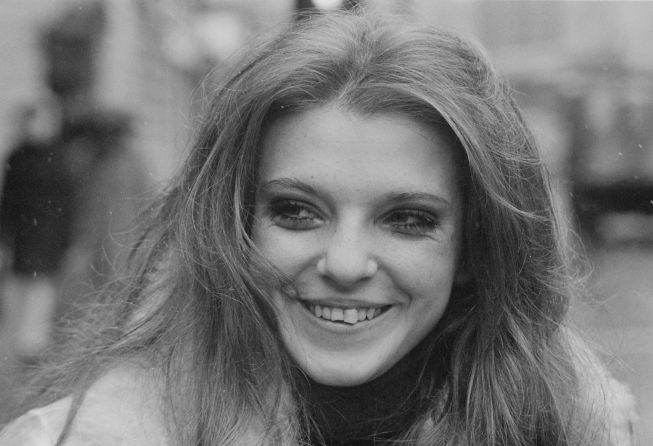 Mary Austin, 1970. / Evening Standard/Hulton Archives/Getty Images
"The months following Freddie's death were the loneliest and most difficult of my life. I had a hard time accepting that he was gone"said Mary Austin afterwards.
Mercury has always considered her his great love and even dedicated its theme Love of my lifein addition to his great friend until the end of his days, so much so that only Austin knows what happened to the musician's ashes. Before coming out gay, Freddie and Mary had a beautiful and intense love story which lasted six years.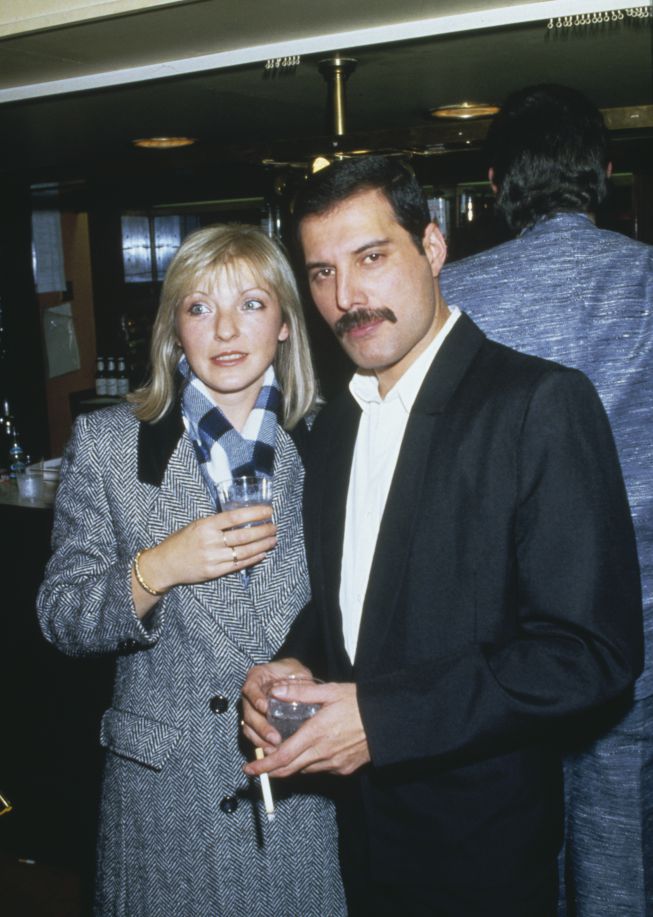 Mercury has always considered Austin his great love, as well as his great friend. / Dave Hogan/Getty Images
They met in the 1970s, when Mary worked in a clothing store. in London, the Biba boutique. He was 24 and she was 19. Shortly after this first meeting and after a brief romance with Brian May, Mary Austin and Freddie Mercury they went to live together a in an apartment in the luxurious London district of Kensington where they often organized parties with friends.
In 1973, Mercury he asked for marriage and an excited and surprised Austin said yes, but in the end that wedding never happened and, in 1976, the romantic relationship has been brokenl between the two (before separating, the singer had confessed that he was bisexual). However, they continued to maintain a close friendship which caused Freddie to refer to Mary as "my wife".
Mary Austin in a photograph taken in 2002. / Dave Benet/Getty Images
While in 1984 Queen was already a living legend, Mary continued to stand by Freddie's side as a trusted wife. Both they redid their love life separatelybut the singer always he managed to keep her closeIn fact, he bought her an apartment a short distance from his house so they could see each other through the window.
In 1990, Mary married the English businessman Piers Cameron and had two children. Of the first, Freddie was the godfather. The second would have been born shortly after the death of the singer. Years later, they divorced. Mary, who shot on March 6 72 years old of age, it's hard to see her in public. It is currently occupied by various Commercial activitiesin the film and documentary projects that have been performed on the musician, in addition to manage inheritance who left him his great love, friend and confidant.
Meet Ashley Johnson, the lead reporter for Globe Live Media, specializing in entertainment, lifestyle, and music. As a fitness enthusiast and a profound yoga student, she shares her passion for a healthy lifestyle, which stems from growing up in Beverly Hills, where she frequently interacts with renowned artists.
You can count on Ashley's reports to be authentic, high-quality, and informative when it comes to lifestyle, health, and music. Ashley is also a part-time gamer and will provide coverage for the gaming section of Globe Live Media seldomly.
With Ashley's diverse background and experience, her writing style is engaging, informative, and captivating. Get ready to immerse yourself in her world of entertainment, lifestyle and music!
Queries: ashley.ethp@gmail.com