The big Minecraft updates 1.17 and 1.18 are called Caves & Cliffs
Minecraft fans have been waiting for the update Caves & Cliffs for a long time which appears in two parts. We will first talk about Part 1.
The wait will soon be over, because the release date for the first patch has now been set: On 8, June 2021. Minecraft 1.17 appears for both the Java and Bedrock versions.
Caves & Cliffs adds new ore veins, blocks and creatures including goats and the axolotl! We summarize all innovations in part 1.
What's in the update?
As you can read in the official blog post, the first part of Minecraft Caves & Cliffs already contains a lot of innovations.
New ore veins: Valuable ores no longer appear sporadically or in "blobs" in the procedural game world, but from update 1.17 also snake through the rock in the form of ore veins. Anyone who finds such a vein can sometimes follow it deep underground.
New gadget: In the future, binoculars will allow you to look far into the distance in Minecraft.
New blocks: Lots of new blocks are appearing in Minecraft. For example the dripleaves, which can make it easier for you to traverse the game world, but also amethyst and copper. The latter block is visibly aging, which can give your buildings a certain retro factor.
New creatures: The common goat traditionally likes climbing, chewing clover and head nuts. You can find the animal in the game world from patch 1.17 for Minecraft, but be careful, otherwise it will push you off the cliff of a mountain! Glowing squids and the axolotl also appear in the water.
The billy goat likes the height of the mountains.
And what about part 2?
The second part of Minecraft: Caves and Cliffs will be released with update 1.18. The release is scheduled for the end of 2021. The developers have not yet become more precise.
The update is said to include a new "Deep Dark" cave biome and new Sculk blocks that appear there. Version 1.18 has also comprehensively revised the caves and mountains in the game. In addition, there are new creatures such as the Wardens, who can also be spawned specifically via Warden egg.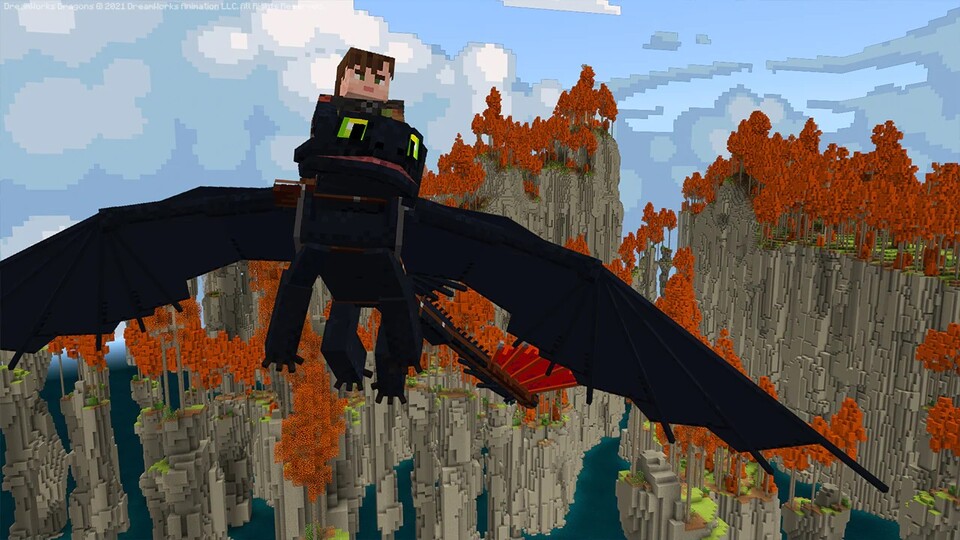 Meanwhile, a new DLC for Minecraft has also been released, which lets you ride on the back of dragons. The addon was developed in collaboration with Dreamworks and is a crossover with the popular animated film "How to Train Your Dragon".
Brent Dubin, known as the Gaming Giant among Globe Live Media staff, is the chief Gaming Reporter for Globe Live Media. Having attended all the major events of Gaming around the World, he is sure to give you exactly the update related to gaming World you are looking for.