Following in Margot Robbie's footsteps, Lady Gaga portrays the iconic Harley Quinn in Joker: Folie à Deux. Now we also know what she will look like in the film.
Joker: Folie a Deux
Theatrical release: 03.10.2024
Genre: Action Movie
Production country: USA
Film distributor: Warner
The character Harley Quinn will be just 21 years old in 2023 – that is, in the real world. She made her debut in the legendary animated series from the 90s, which simply goes by the name "Batman" in this country and is still very popular today. This is mainly due to the fact that those responsible did a fantastic job handling their characters, which is also evident in the Harley Quinn created especially for the series.
As psychiatrist Harleen Quinzel, she fell in love with the Joker while at the notorious Arkham Asylum and entered into an extremely toxic and one-sided relationship with the villain, during the course of which she became the villain Harley Quinn herself. Margot Robbie has lent her face to Harley Quinn in three of DC's live-action films, and now another star is getting her turn as Lady Gaga stars in the sequel, Joker: Folie á Deux. The second part has recently been officially released under the label DC Elseworlds, in which the titles detached from the coherently told DC Universe (DCU) are summarized.
Lady Gaga is given the honor of portraying the challenging origin story of Harley Quinn in the "Joker" sequel. She already showed a first picture as Harleen Quinzel falling for the Joker (Joaquin Phoenix). Now we also know what Gaga will look like as a DC villain, as new set photos show her in costume and makeup for the first time:
Is this how "Joker: Folie à Deux" ends?
Anyone who expected a brightly colored Harley Quinn, as Margot Robbie so often embodied, should be surprised by the pictures. The version in "Joker: Folie á Deux" is much more subtle – and that's why it fits perfectly. After all, the world that the first part established exuded a much more realistic claim than the last DC films in which Harley Quinn appeared. The classic Harley Quinn costume, perhaps with an oversized hammer at that, would hardly have suited this down-to-earth approach, the current variation works accordingly, especially since it clearly shows the roots of the character.
According to Variety, the scene filmed showed Gotham Police officers escorting Harley Quinn to a government building, possibly a courthouse. Eventually, the path is lined with protesting crowds calling for justice and freedom for the Joker on banners, wearing colorful wigs and clown masks. So obviously there is a movement that wants to free Arthur Fleck aka the Joker from Arkham Asylum. Harley Quinn could play a key role in this as his former psychiatrist and potential partner – we can't wait to see how the film portrays their relationship. It seems hard to imagine that the Joker would just be released after a trial given the end of the first part, but it would also be an interesting potential cliffhanger if a third film is planned. When the final scene shows the Joker being released alongside Harley Quinn, all viewers should know what to expect for the citizens of Gotham.
It will be a while before we know how the scene revealed by the set photos fits into the sequel: "Joker: Folie à Deux" will only start in German cinemas on October 3, 2024.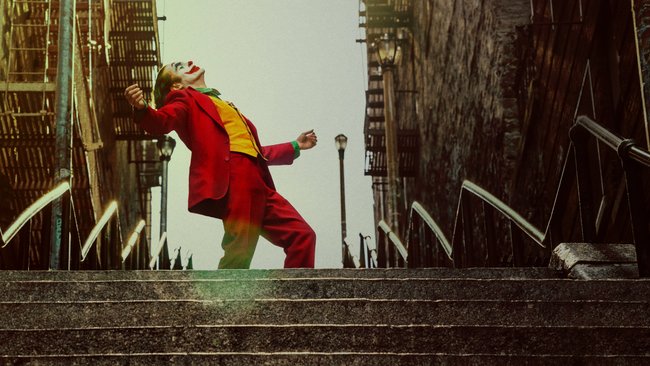 Meet Ashley Johnson, the lead reporter for Globe Live Media, specializing in entertainment, lifestyle, and music. As a fitness enthusiast and a profound yoga student, she shares her passion for a healthy lifestyle, which stems from growing up in Beverly Hills, where she frequently interacts with renowned artists.
You can count on Ashley's reports to be authentic, high-quality, and informative when it comes to lifestyle, health, and music. Ashley is also a part-time gamer and will provide coverage for the gaming section of Globe Live Media seldomly.
With Ashley's diverse background and experience, her writing style is engaging, informative, and captivating. Get ready to immerse yourself in her world of entertainment, lifestyle and music!
Queries: ashley.ethp@gmail.com