Everything indicates that 2022 has become Naya Fácil 's best year , after last May she achieved one of her greatest personal goals.
The young woman acquired an apartment located in the center of Santiago, paid in cash as she revealed on her own social networks: " It is totally mine!! 😭❤️ In 11 months I have had my own house and now my apartment".
However, it took only a few weeks for Naya Fácil to fulfill another dream:  her new and luxurious zero kilometer van.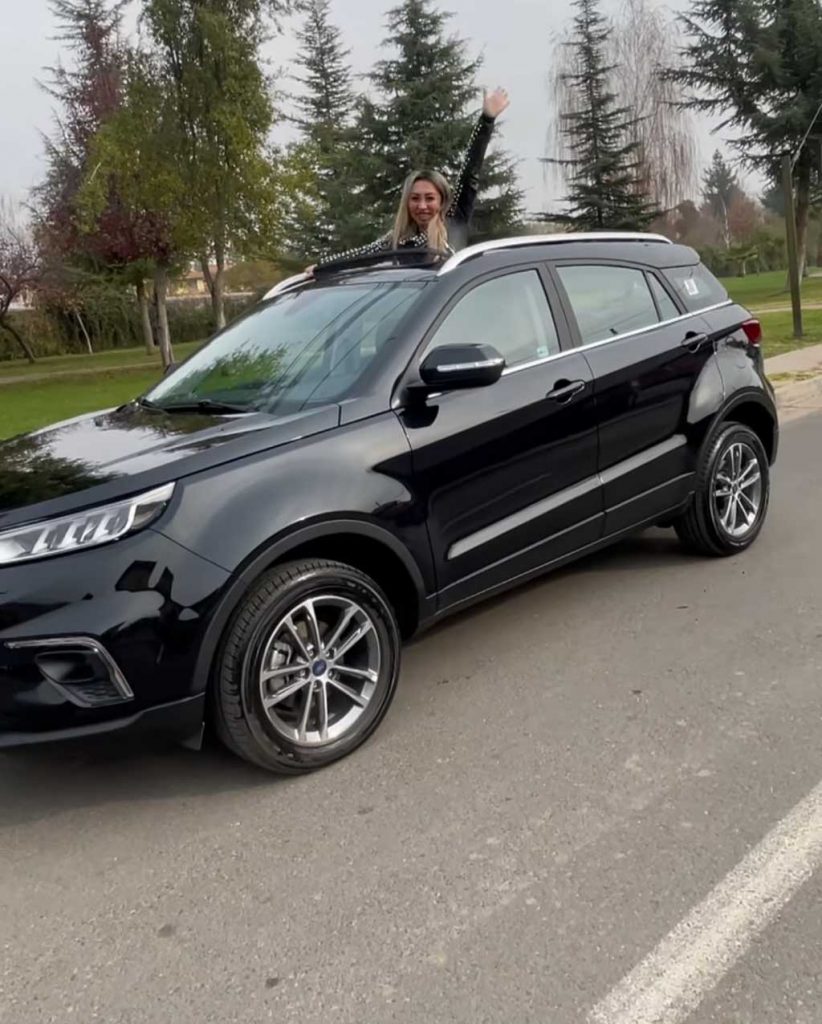 Naya's new van
Naya Fácil surprised her Instagram followers on Monday with the news of the arrival of her new and luxurious truck.
In her profile on the popular social network of the camera, where she already has more than 949 thousand followers, Naya Fácil showed her new truck:
" Hello my Facilines. Look what I find here, with the Facilón, my new little car! I'm going to walk here now, as mayor! Look how wonderful, it's too cute ", she said about the Ford Territory that she bought in black.
Later, in her stories she said: "It is a car that I had always dreamed of, as a girl I had dreamed of the model. Really, I saw those cars on the street and I said 'one day I'm going to ride in that car', for starters. It's just beautiful."
Now, she is focused on learning to drive. " I am studying, but it scares me because I am too ignorant on the subject. I'm afraid not to learn, but I'm going to try and practice makes perfect… The truth is that I'm very slow to learn, I have severe concentration problems, it's hard for me. I really do not do it, I am like that, "she indicated.
Ashley Johnson is the lead reporter for Globe Live Media on things related to Entertainment, Lifestyle, and Music. Being a fitness enthusiast, her background involves growing up in Beverly Hills, where She often interacts with famous Artists and also talks about their ways for a Healthy Lifestyle. She is in fact a profound Yoga student. You can be well assured about the authenticity and quality of Lifestyle, Health, and Music reports published by her. She is a part-time gamer too, so she will also cover the gaming section of Globe Live Media every now then.