Yaiza, disciplinaryally expelled for her behavior in Survivors 2023
Survivors 2023 faced its most controversial gala (best audience and record of the season, with 19.1% market share) with the disciplinary expulsion of Yaiza. If you want to know what happened in Honduras that fateful night between Yaiza there Ashrafthat the contestants have kept silent although they have seen everything and who are the companions finally named in the gala 9 of Survivors 2023… Keep reading!
Tribute from the Survivors team to Mila Ximénez
Unlike other weeks, Jorge Javier Vazquez Gala 9 has not started Survivors 2023 directly with the reward game, but took the opportunity to remember the memory of Mila Ximénez on the occasion of Sálvame's 14th birthday. However, it was not so much he who mentioned the collaborator, who died a few years ago of cancer, but rather Laura Madruenopresenter of reality in Honduras:Congratulations to you and all the wonderful team that has made Sálvame possible for 14 years. let's join this such a beautiful tribute that you paid to Mila Ximénez who continues here in the Keys with us". In addition, he recalled that Mila Ximenez participated in Survivors leaving an indelible mark: "those cries, those laughs, that emotion that his eyes had… He was a person who came saying 'I want to go' and who became a finalist. It is the survivors who leave their mark!".
Yaiza's disciplinary expulsion
A large part of the Gallic novel of Survivors 2023 He focused on disciplinary expulsion from Yaizaa pair of gined and the last survivor to reach Honduras. She and Asraf Beno staged a nasty clash that didn't go unnoticed by the organizationwho decided that it was best to deport the woman for a violent and inappropriate behavior.
The canary did not hesitate to scream Ashraf a terrible homophobic insult: "¡maricone!". And even the editor of the production company who was in the area recording at the time heard how Ginés told Yaiza to stop talking because the camera was on. It is true that there are no complete images of what happened that night, but the version of Ashraf was supported by the organization: this competitor allegedly insulted, threatened and humiliated him by looking at the fire. Surprisingly, neither Raquel Arias, nor Diego nor Ginés spoke, despite their presence. Attitude, by the way, deserving of at least a disciplinary appointment.
It was the announcement of the expulsion of Yaizaadvanced by itself Jorge Javier Vazquezafter revealing that the cameraman recorded the insult that everyone heard, and covered the rest: "Given the seriousness of the insults and threats made by Yaiza against Asraf, which the show's cameraman could hear directly, and given the candidate's repeated violent attitude, Survivors 2023 decided to immediately expel the candidate .". For this reason, there was no expulsion as such, directly saving gined there Ashraf.
Leaders and nominees of the Gala 9 Survivors 2023
March there gined they became the leaders of the week, making it impossible to name them for the group. Coincidentally, two of the candidates who would have been named yes or yes had the course of events continued. In this way, this week's nominees are:
Jonan, Asraf, Diego and Alma are the new nominees.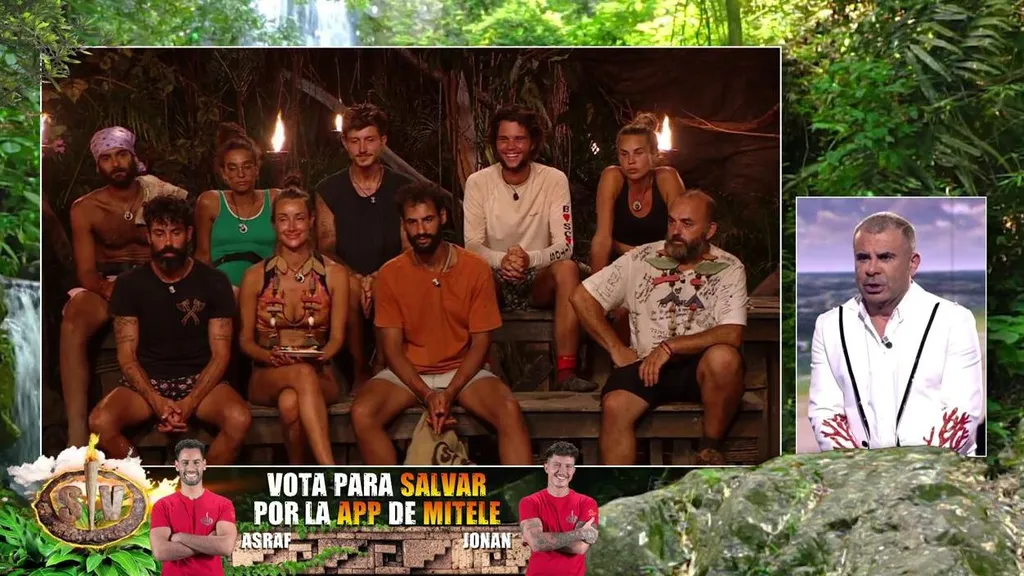 Content related to Survivors 2023 that may interest you
Meet Ashley Johnson, the lead reporter for Globe Live Media, specializing in entertainment, lifestyle, and music. As a fitness enthusiast and a profound yoga student, she shares her passion for a healthy lifestyle, which stems from growing up in Beverly Hills, where she frequently interacts with renowned artists.
You can count on Ashley's reports to be authentic, high-quality, and informative when it comes to lifestyle, health, and music. Ashley is also a part-time gamer and will provide coverage for the gaming section of Globe Live Media seldomly.
With Ashley's diverse background and experience, her writing style is engaging, informative, and captivating. Get ready to immerse yourself in her world of entertainment, lifestyle and music!
Queries: ashley.ethp@gmail.com