After talking about Antoine Griezmann's POTMNow is the time to do the same with Alex Sandro FUT Birthday. The Brazilian Serie A full-back achieves five watermark stars in a FIFA 23 card that will be available until April 13.
He didn't appear at his usual time, as did the other two SBC players who arrived in Ultimate Team today. And since they left so late, today we're going to do a kind of express analysis faster than normal so you can post it sooner. Go for it.
FIFA 23 – Alex Sandro FUT Birthday Express Analysis
His 85 Acceleration is low for this point in FIFA 23, he will barely reach 93 Acceleration and not being that fast at the start should bother us on both ends of the field. But the rest of the attributes are very convincing for an LI, so we expect good performance. Apart from that, for some users, his five skills could be very useful.
In Serie A and Brazil we are finding low cost alternatives to replace him. The Biraghi Centurions of the Italian league and the Wildcards Fábio and Ismaily Winter in their nationality fulfill many important aspects for their position despite very low prices. For that, If your budget is very small and you will not benefit too much from watermarks, you can replace them with them.
But If you frequently generate untradeable coins or socks in FIFA 23, then Alex Sandro FUT Birthday convinces us a lot for the teams of their competition or their nationality. Too bad he doesn't have more speed on acceleration, but he should make up for it with his physical condition and his defensive stats.
Although it is the end of March, It is still remarkable that an LI accumulates 84 in interception, 84 in intelligence, 91 in robberies, 87 in strength and 1'80 in height. Due to these characteristics, we expect it to be very strong in its own field.
And in attack we also think that he will be efficient because his dribbling numbers are very good for a winger, and because he doesn't clash in vision (80), short passing (85) or long passing (75). Besides the fact that he has the added resource of five watermark stars, an ability that few footballers in FIFA 23 have in his position.
For all that has been said, Alex Sandro FUT Birthday convinces us and we recommend him. In addition to the fact that its cost is not bad at all considering the high price of other recent SBCs. And we have options to tie it into hybrids, such as Bremer Honorable Mentions, Felipe Anderson RTTF, Di María MOTM, or Pogba Flashback if you've done their SBCs.
CCS Solution
Challenge 1: Juventus
Reward: About gold.
Min 1 Juventus player
1 player min. : Team of the Week (TOTW)
Minimum team star value: 82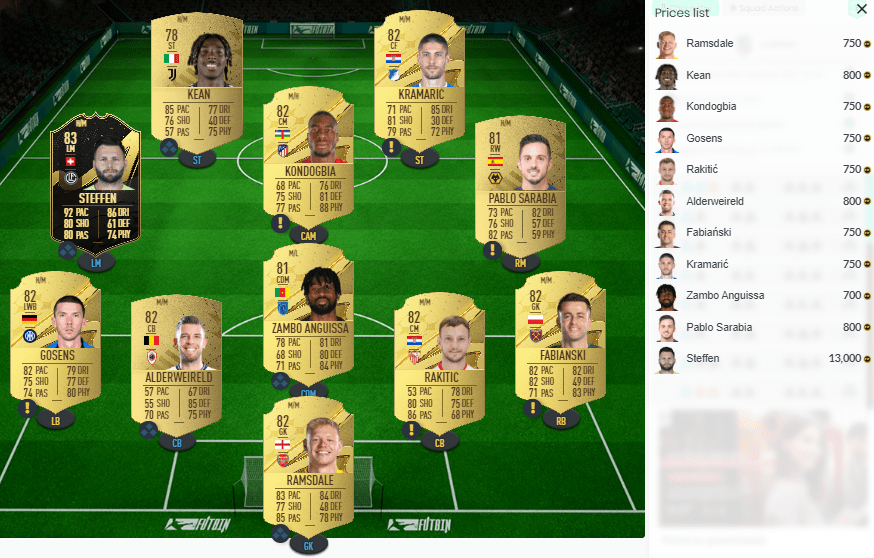 Challenge 2: Brazil
Reward: Small Gold TOP Players Pack.
Min. 1 player from Brazil
Minimum team star value: 85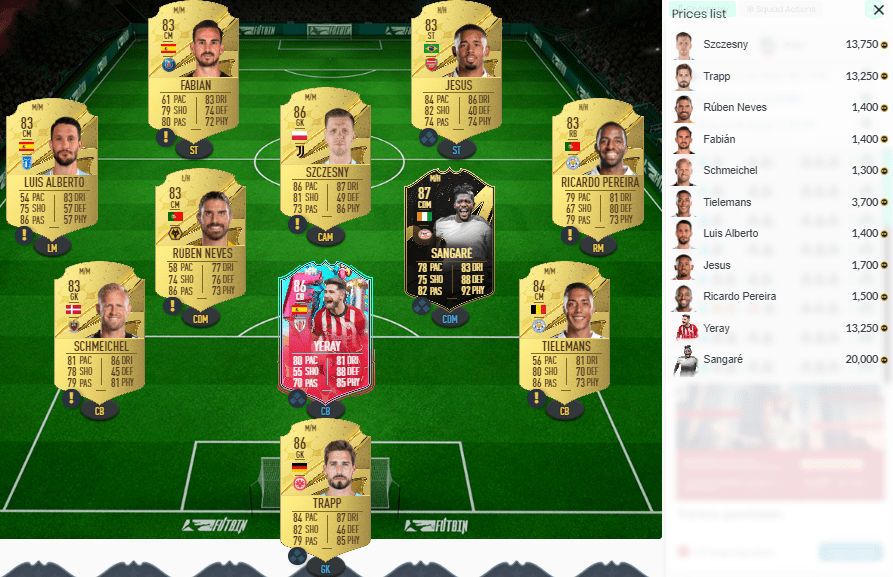 Challenge 3: Series A
Reward: Small Rare Gold Player Pack.
Min. 1 Serie A player
Minimum team star value: 86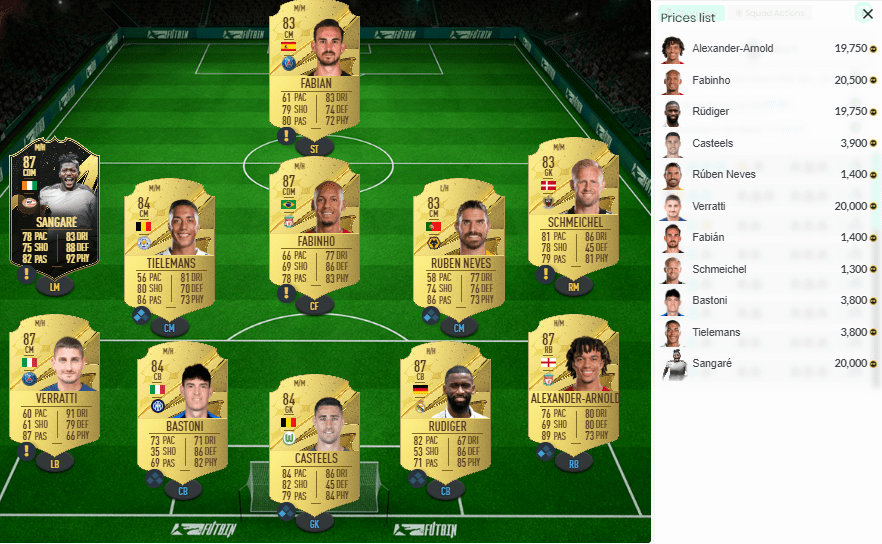 Here you have the comparison between Cruyff Medio and Rivaldo Icon FUT Anniversary. If you want to know when we upload FIFA 23 Ultimate Team related content, You can subscribe to the Telegram broadcast channel. Good luck!
REDUCED EUR 49.00
FIFA 23 Standard Edition PC Win | PC Video Games Original Code | Castilian
HyperMotion 2 Technology: HyperMotion technology doubles match data capture, unlocks features and brings over 6,000 authentic animations selected from millions of advanced match capture images to FIFA 23.
FIFA World Cup: Enjoy the pinnacle of international football with the FIFA Men's World Cup Qatar 2022 and FIFA Women's World Cup Australia and New Zealand 2023, more to come as the dates are getting closer to the tournaments
Women's Football: Play for the first time in EA SPORTS FIFA history with women's football clubs, with the arrival of Barclays FA Women's Super League and Division 1 Arkema at the launch of FIFA 23, and enjoy of HyperMotion2's accurate capture in the women's game. for players to move authentically in FIFA 23
Meet Ashley Johnson, the lead reporter for Globe Live Media, specializing in entertainment, lifestyle, and music. As a fitness enthusiast and a profound yoga student, she shares her passion for a healthy lifestyle, which stems from growing up in Beverly Hills, where she frequently interacts with renowned artists.
You can count on Ashley's reports to be authentic, high-quality, and informative when it comes to lifestyle, health, and music. Ashley is also a part-time gamer and will provide coverage for the gaming section of Globe Live Media seldomly.
With Ashley's diverse background and experience, her writing style is engaging, informative, and captivating. Get ready to immerse yourself in her world of entertainment, lifestyle and music!
Queries: ashley.ethp@gmail.com