11 of the 53 migrants killed in the trailer in Texas had already tried to enter the United States and had some previous crimes.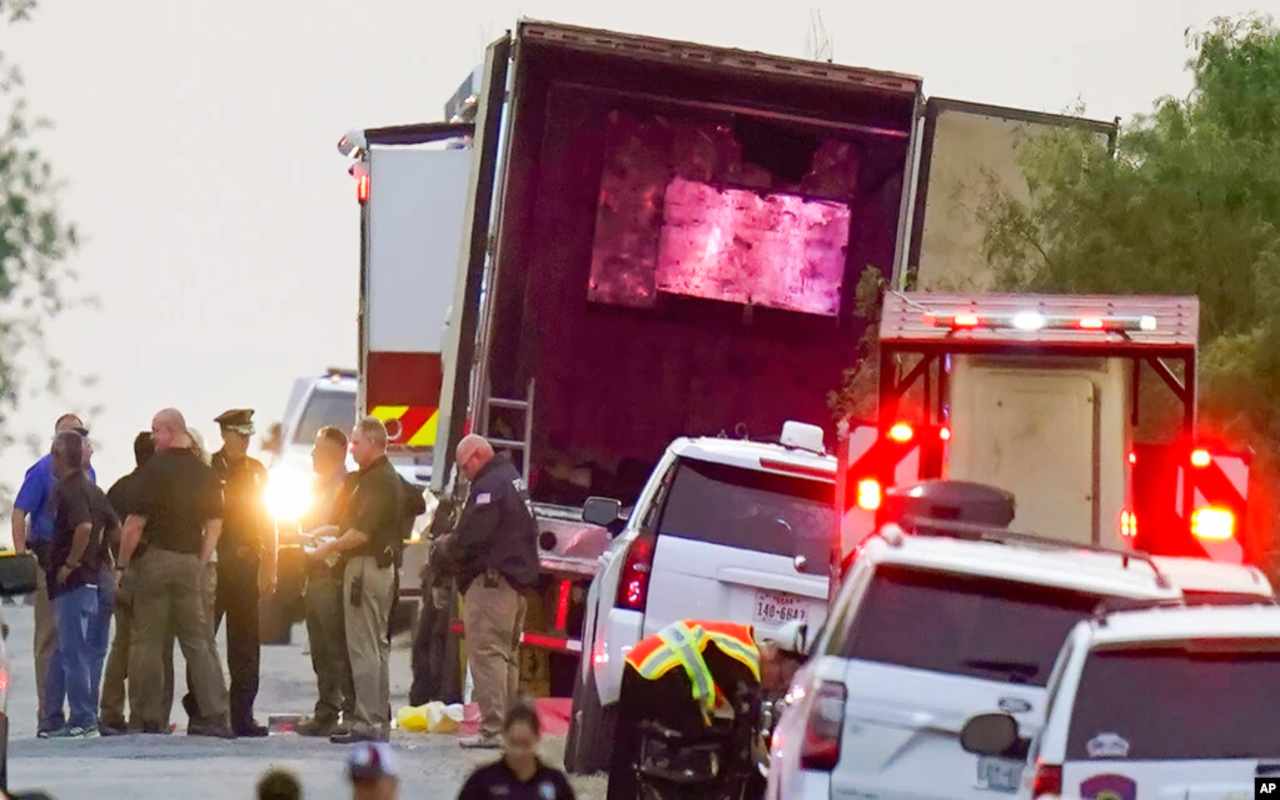 11 of the 53 migrants killed in the trailer in San Antonio, Texas , had " serious criminal records in the United States," Congressman Henry Cuellar told Border Report .
Investigators determined that 11 of the dead migrants had attempted to enter the United States and "broke the law." The crimes weren't just parking violations.
"They were US felony records. That means they had been here before and 20% had a history of serious crimes in the United States," said Henry Cuellar.
Among the crimes committed are child abuse and homicide , according to the congressman, who obtained information in talks with people close to the case.
Investigation into migrants killed in trailer in Texas
There is an ongoing investigation into the deaths of migrants inside a trailer on a highway in San Antonio, Texas. The Department of Homeland Security (DHS) is in charge of the investigation into the deadliest smuggling tragedy in US history.
The trailer transported at least 64 migrants from Mexico, Guatemala, Honduras and El Salvador. He left Nuevo Laredo, Tamaulipas, in Mexico, and headed north past two security checkpoints in Texas. The first in Encinal, and the second in Cotulla.
Of the 64 migrants, 27 were Mexicans from Guanajuato, Veracruz, the State of Mexico, Zacatecas, Querétaro and Mexico City.
Homero Zamorano, 46, and Christian Martinez, 28, were indicted on charges related to the death of the migrants in the trailer. In addition, the charges include those related to injuries , the death of 50 adults and three minors, and conspiracy to smuggle migrants.
Melissa Galbraith is the World News reporter for Globe Live Media. She covers all the major events happening around the World. From Europe to Americas, from Asia to Antarctica, Melissa covers it all. Never miss another Major World Event by bookmarking her author page right here.