Call of Duty Modern Warfare 2's multiplayer was only recently unveiled, and now an exceptionally large number of players have been able to lend a hand in the open beta.
So it's no wonder that all kinds of topics are discussed, from the too low time to kill to the missing 3D spotting. On the other hand, there is hardly any talk about the completely new co-op mode: the raids. Official information and insiders can already tell us what's in them.
What are raids in Modern Warfare 2?


In the new raids, three of us have to work together and also solve puzzles.
From the official side there is so far little information about the raids in Modern Warfare 2. The blog entry for the unveiling of the multiplayer only says:
Raids have been scheduled for later this year after launch for players of Modern Warfare II and are an entirely new experience for the game series. It's a three-player co-op experience that requires teamwork and strategic thinking to solve puzzles between intense battles.
While this description gives us a rough idea of ​​the new game mode – three of us fight against the AI ​​and probably solve several puzzles – the well-known insider Tom Henderson wants to have found out more about the raids.
More details on raids from Tom Henderson
On the Insider Gaming website, Henderson reports further details about the raids that sources have brought to him. It also refers to possible clues in the game files.
More detailed information is available for the first raid: We're supposed to be infiltrating a submarine base here. We have to partly move under water and the three of us have to share an oxygen tank. We also have to solve two puzzles, one of them is supposed to be related to numbers, the other one is about an underwater labyrinth. Perhaps this is also the task with the oxygen tank.
Raids will probably get their own maps: Henderson also reports that images found during data mining indicate that the raids will get their own maps. In addition, the infiltration scenarios should always be similar to those of the submarine base.
Like Destiny, only more tactical: Another source states that the raids should be similar to the co-op shooter Destiny, but play more tactically. The players always have to coordinate well with each other in order to be successful. It is also tactical in game modes such as prisoner rescue, of which we show you uncut gameplay here.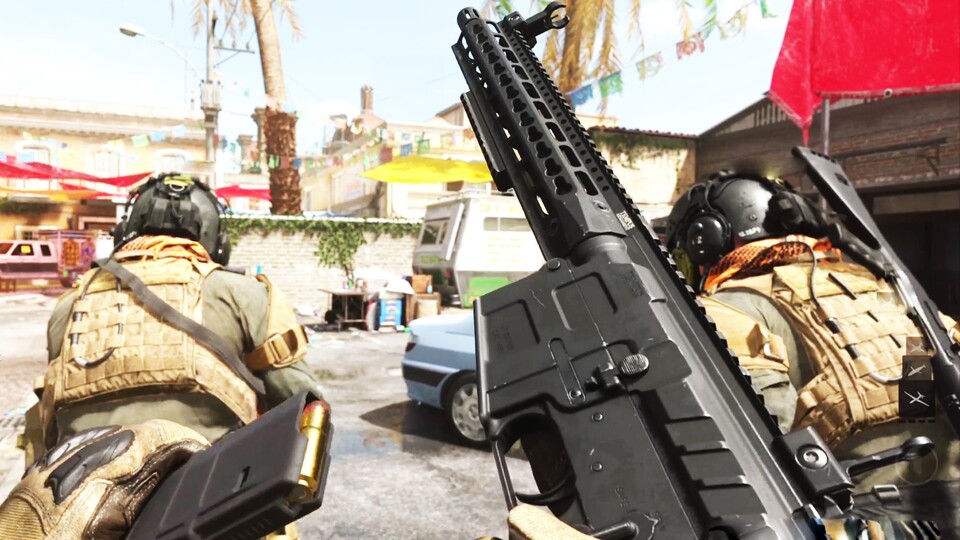 In Modern Warfare 2, fights against the AI ​​do not only play a major role in the raids. The DMZ mode, reminiscent of Escape from Tarkov, also relies on enemy AI groups, among other things. You can find all information about this in our article.
What do you think of raid mode? Are you happy to be able to compete with friends only against the AI? Or do you prefer to throw yourself into merciless multiplayer matches against human opponents? Write your opinion in the comments!
Brent Dubin, known as the Gaming Giant among Globe Live Media staff, is the chief Gaming Reporter for Globe Live Media. Having attended all the major events of Gaming around the World, he is sure to give you exactly the update related to gaming World you are looking for.