We show you step by step the requirements and programs you need on your PC to be able to play GTA Roleplay in GTA V Online mode. Find out what this popular game style is.
GTA Online has grown in popularity since its release in 2013 and part of its success is undoubtedly due to the roleplaying servers that the gaming community has designed. YouTubers, streamers and content creators have contributed a lot to making Roleplay in GTA Online a successful thing that is on everyone's lips.
If you have ever wondered what this roleplaying is about or you want to try it, then in this post we will explain how to play it easily in a few steps and what to do to enter these dedicated servers.
What is roleplay in GTA V
Roleplay is a style of play that consists of assuming another identity . Play a character that we have invented within a fictional context in which many other players participate with their respective characters.
Our avatar has the background, the personality and the ambitions that we want to give it, and based on relating to other people through roleplay we will forge its own story . Given that GTA V is an open world game that takes place in a huge city, it seems like an ideal environment with tons of possibilities to live with our alter ego and role-play.
Originally, the Rockstar title was not intended to be played like this . GTA Online allows us to go crazy for Los Santos through a multitude of game modes, but it is always focused on that: chaos and action.
Roleplay is somewhat calmer, a deep and sophisticated experience simmering . It requires a series of rules that everyone must accept so that the fiction that is being interpreted is sustained, and that is possible thanks to mods.
Hence all this happens on dedicated servers created by the players . Each one has its own rules and commands, so depending on which one we are in, our experience can change a lot. We will continue talking about this later.
What makes it so special
To tell the truth, roleplay in GTA is not new to this fifth installment . In GTA San Andreas or GTA IV , for example, it has been played for a long time. However, it is now that the slope is experiencing its peak.
On the one hand, it is because we live in the age of Twitch and streaming. Scores of players are broadcasting their game , and the content is so interesting that it hooks tons of viewers who, in turn, will also decide to give it a try.
Youtubers and high-profile streamers like Ibai or El Rubius play GTA V Roleplay , thus contributing to this word of mouth that has made one of the best-selling games in the world even more popular if possible. But beyond the numbers, why do you like it so much?
Many of you will be familiar with the term "emergent narrative . " This refers to the stories that the player creates within a certain game through their interaction with the virtual environment and their free will, as Africa Curiel explains in this video . In other words, they are the little improvised stories, the anecdotes that arise from surprising situations.
It should be clarified that this is not new to GTA . It already occurs in the role of a lifetime, in board games like D&D or Vampire: The Masquerade . In fact, there are also roleplay servers in many other video games, especially MMOs like World of Warcraft . However, there is something special about the Rockstar title.
GTA V is one of the most realistic virtual worlds in which roleplay has been played, and if we add to that the enormous possibilities that mods allow on the servers, we have experiences to suit everyone . Also, the fact that text chat has been put aside in favor of oral interpretation by microphone gives it an even more immersive point.
People are not going to read you, they are going to listen to you . Well, they can actually read you, but the latter is more fun.
All of that makes up the incredible charm that GTA V Roleplay has . The possibility of being someone else and inhabiting another world, of generating stories from everyday life and from our relationship with others, and knowing that your actions not only affect you, but also the stories of the other players on the server , and vice versa. That is the magic.
You can be a firefighter, a taxi driver, a garbage man, a policeman, a mobster, or even an insurance salesman. Be that as it may, you are going to have a continuous story, the other characters with whom you meet are going to remember you, and that will open new chapters for you to explore your character within this world.
You can be an influential person with a lot of responsibility, or you can be a carefree nobody. You can also get into the typical GTA gangster plots (they are quite popular in roleplay, really), but there is always one thing to keep in mind. The idea of ​​roleplay is not to kill, get more money and win, although sometimes history demands it. It is talking to others and feeling part of a plot.
And the best thing is that these are not written anywhere , we create them with our actions and decisions. That's why roleplay streams and videos are so much fun to watch. You never know what can happen.
How to play on roleplay servers
The first thing you need to play GTA V Roleplay is, of course, a copy of GTA V . Preferably on PC, since it is the platform with the largest role-playing community and with the most possibilities. It can also be played on consoles, but mods are not allowed there, and therefore, the optimal experience we have on computers is not given.
Assuming that you already have GTA V on PC (quite likely, since it was given away a couple of months ago in the Epic Games Store), the next step is to download a client called FiveM , which will allow us to connect to the different modified servers . The other indispensable tool is Discord , since each server has its own community and this is where almost everything is managed.
Having everything installed, you have to take one of the most important steps: choose a server . If you don't know which one, on this page you can find hundreds of them. Likewise, in the FiveM client you will also be able to see them, as well as the specific rules of each one, their capacity, and much more.
Keep in mind that, given the popularity of roleplay, it can be difficult to get into a good server . Many of them are at the top and you will have to wait to enter, while others will even force you to pass an exam.
The latter is what is known as Whitelist , and it is the administrators' way of ensuring that the people who are going to play on their server are clean wheat. The role is something that must be maintained between everyone, it is a joint fiction , so if a single player messes it up and gets out of character (or worse, insults and behaves inappropriately), it is hurting others.
These exams allow you to verify that you are truly interested in role-playing , as well as the experience you have. On many sites they don't allow newbies to play as they make more mistakes, but there are others where they do. There are servers for everyone, and each one is a world.
There are those that are more serious and there are those that are more relaxed, with rules that can vary from one to another completely . In some you will play a role that you have not chosen, while in others you can create a character and a background completely of your choice. In general, the most restrictive servers are those that also have a better built community, and a more role-playing experience. But it all depends on what you are looking for, of course.
If you already have more or less clear which server you want to enter, the best thing you can do is enter your Discord first . Each server has its own website, or even Twitter account, with a link for you to access. For example, here you have the website of Mapaches RP , one of the most popular serious role-playing servers in Spanish. Once there, say that you are new and that you want to enter, and they will explain what the requirements are.
Good luck and have a good time. At first it can be uphill and even a bit embarrassing, but it's all a matter of learning , gaining experience and getting used to it. When you get the hang of it, you won't want to let go of it.
Before getting into the subject, for the most clueless (despite the fact that it is a phenomenon on the Internet), let's explain what GTA Roleplay is and how it works. Roleplay is a game style that basically tries to take the personality of a character and get into his skin to interpret him as if we were him or her.
In GTA Online Roleplay we assume the identity of a character created by us or not and live his life within a fictional context with other players (either by text or, much better, by voice chat to give it more credibility).
Thus, for example, we can invent that we are an important businessman, a foreigner who does not understand the local language, a mafia woman, etc, etc. Anything we can think of.
In turn, the rest of the online players will also be role-playing their own characters.
The stories, plots and actions are created as we want, but always without leaving our roles and respecting the rules.
This type of Roleplay takes place on dedicated servers for the PC version of Grand Theft Auto V (GTA Roleplay cannot be played on consoles).
Summing up a lot, you could say that GTA Roleplay is a kind of theater . And since the game is a sandbox that offers thousands of activities, this is a style of game with almost infinite possibilities . It should be added that roleplay is not something that has been invented now, since role-playing is something that is inherited from old board games such as Dungeons & Dragons , but without a doubt it is something that GTA is perfect for.
It should be noted that Rockstar Games did not officially design the Roleplay for GTA Online, but rather it was something out of the imagination of the players and the mod community. However, the company does not prevent roleplaying within the virtual world of Los Santos, so you can play roleplay without fear of being banned .
How to play GTA Roleplay step by step
In order to play GTA Online Roleplay, the first thing you will necessarily need is to have a copy of Grand Theft Auto V on PC . As you already know, the Online mode is inseparable from GTA V , so first buy the game (and we warn you, it is not worth pirating it or using cracks, it has to be original). The second step is to have a stable internet connection , of course.
Once you have an original copy of GTA V, in order to play Roleplay you will have to install at least the following 3 programs on your PC to have an optimal experience: Steam, FiveM and Discord . Here below we show you how to install them all.
Have a Steam account and be connected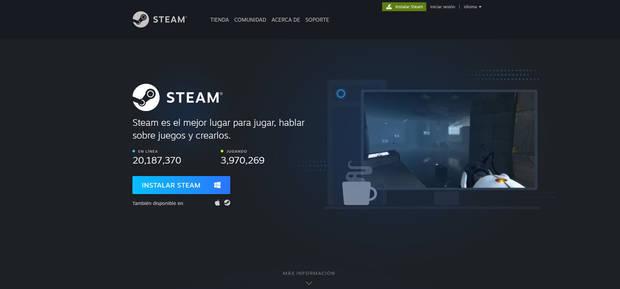 An essential requirement to play GTA Online Roleplay is to have the Steam client installed on your computer . You may already have it if you bought your copy of GTA V from this virtual store. But, whether or not you have GTA V in your Steam library, you will need the program.
Why do we say this? Because Steam must be connected when you run the FiveM client , as these two programs communicate with each other in order to play GTA Roleplay. Therefore, the requirements are these:
Download and install the Steam client on your PC (if you don't already have it).
Create a Steam account and log in.
Keep your Steam session open at all times while you have the FiveM client running.
We repeat, it is essential to have your Steam account open while you run or install FiveM, even if your copy of GTA V is running from the Epic Games Launcher or Rockstar Games Launcher client.
How to install FiveM on PC
FiveM is a free add-on client used to connect to modified roleplay servers in GTA Online. In this case, we recommend FiveM for being one of the best (although there are other similar options).
In order to install FiveM on your computer, follow these steps :
Enter: this official FiveM link .
Click on the "Donwload Client": box to begin downloading the program.
A screen with the terms of service will appear: just click on "Sure, I agree!" to confirm that you want to download it.
Then it will open: the folder explorer on your computer so that you can save the .exe file.
Once you have the file: double click on it to start the installation (with administrator permissions).
Follow the instructions of the installer: to download the program and install it completely on your PC.
When you finish installing FiveM, when you open the client for the first time, it will ask you to log in with your Social Club account . You should already have one if you've been playing GTA Online on PC before. If you don't have it yet, you can create it from this link.
Use Discord for roleplay communities
Discord will not only greatly improve your role playing experience and will put you more into your role, since with this program you will be able to communicate by voice chat in the games, but you will also need Discord to be able to enter the GTA Roleplay communities and servers.
You can directly use: the web version of Discord .
You can also: download the Discord application for desktop, which will surely be more comfortable for you.
In either case: don't forget that you need to create a Discord account and be connected to it when you go to play GTA Roleplay.
How to enter GTA Online roleplay servers
Once you have installed the above 3 programs mentioned in this tutorial, you can open FiveM and log in with your Rockstar Social Club account. By doing this the client will launch the game and the main FiveM menu .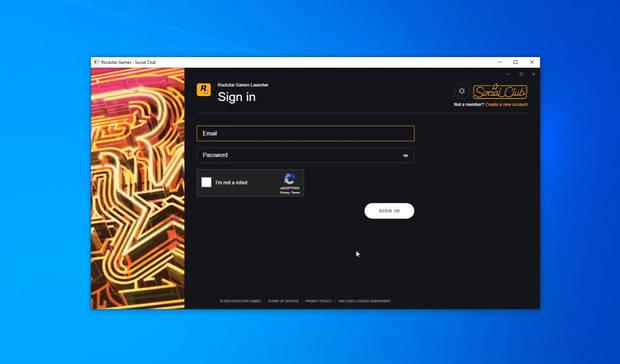 From the FiveM main menu you must 

go to the tab titled "Play"

 , which is at the top of the screen.

Here you will see 

the list of GTA Roleplay servers

 that you can join.

On the left side of the screen you will 

find search filters

 to find the one you like the most (for example, you can filter by language to enter only servers where they speak the same language as you).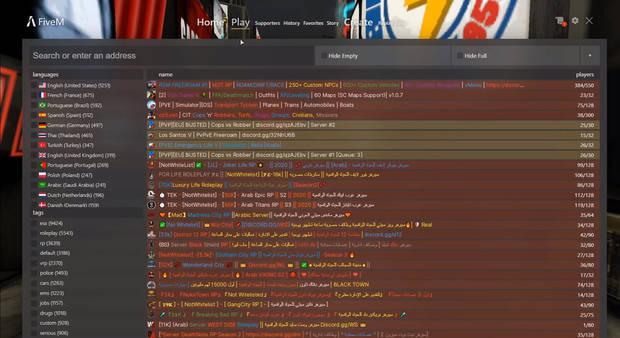 When you find a server that you like, you just have to click on its title and its details screen will open. To be able to enter and start playing, click on the "Connect" button and you will be directed to the world of the server with the other players. As soon as you enter, the first thing you will do is customize your character and give him a role . Be resourceful and, most of all, have a good time!
Whitelist and Roleplay Server Requirements
An important detail must be mentioned and that is that not all GTA Roleplay servers are open to everyone. There are private ones, of course. But, in addition, in the titles of many servers you will see a label that says "Whitelist" . This means that the server administrators have to approve your joining the game before you can join it.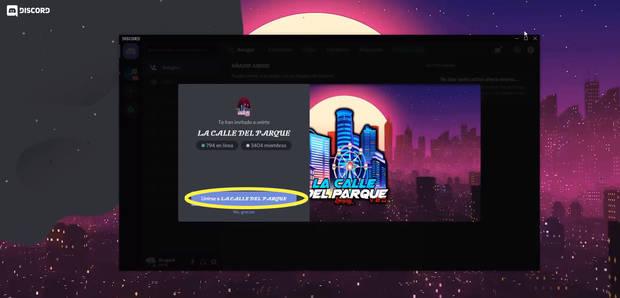 Basically Whitelist is something of 

a pre-test

 .

It is a method for administrators to confirm in advance that 

you are going to comply with the

 server's rules . Some servers, for example, do not accept newbies.

If you want to join a server with Whitelist, when you try to connect to it, 

you will be redirected to the Discord page

 of that community.

Once there you will have to 

send your request

 to be able to enter the server and wait for them to accept you or meet the requirements imposed by that community.
Remember, be good . Many servers take roleplaying seriously, so it is generally important to have good writing, respect for others, abide by the rules, and be active. Everything is to keep fiction alive and everyone can have fun.
Brent Dubin, known as the Gaming Giant among Globe Live Media staff, is the chief Gaming Reporter for Globe Live Media. Having attended all the major events of Gaming around the World, he is sure to give you exactly the update related to gaming World you are looking for.