She just wants to go on a nice camping holiday with the whole family – and then that ! Sarah Engels (29) is currently touring around with her family in a mobile home. During the relaxed vacation, however, there was a crowd of fans, which the singer experienced as "scary".
Camping with fans: Sarah Engels
It is bright green, the camper in which Sarah, her husband Julian (29), son Alessio Lombardi-Engels (7) and baby daughter Solea Liana are currently traveling. With the beautiful holiday experiences that Sarah documents in her story, some people could even be green with envy. But a less enviable moment is currently giving Sarah something to think about.
In her post, Julian's loved one writes: "Some discovered our pitch tonight and last night. I'm really always happy to see you all and take photos with you, but last night some people stood in front of the car in a very obtrusive way, so that we really weren't unobserved for a second. And when we lay in bed last night and wanted to sleep, people stopped at our trailer so often and took pictures. I found that kind of scary."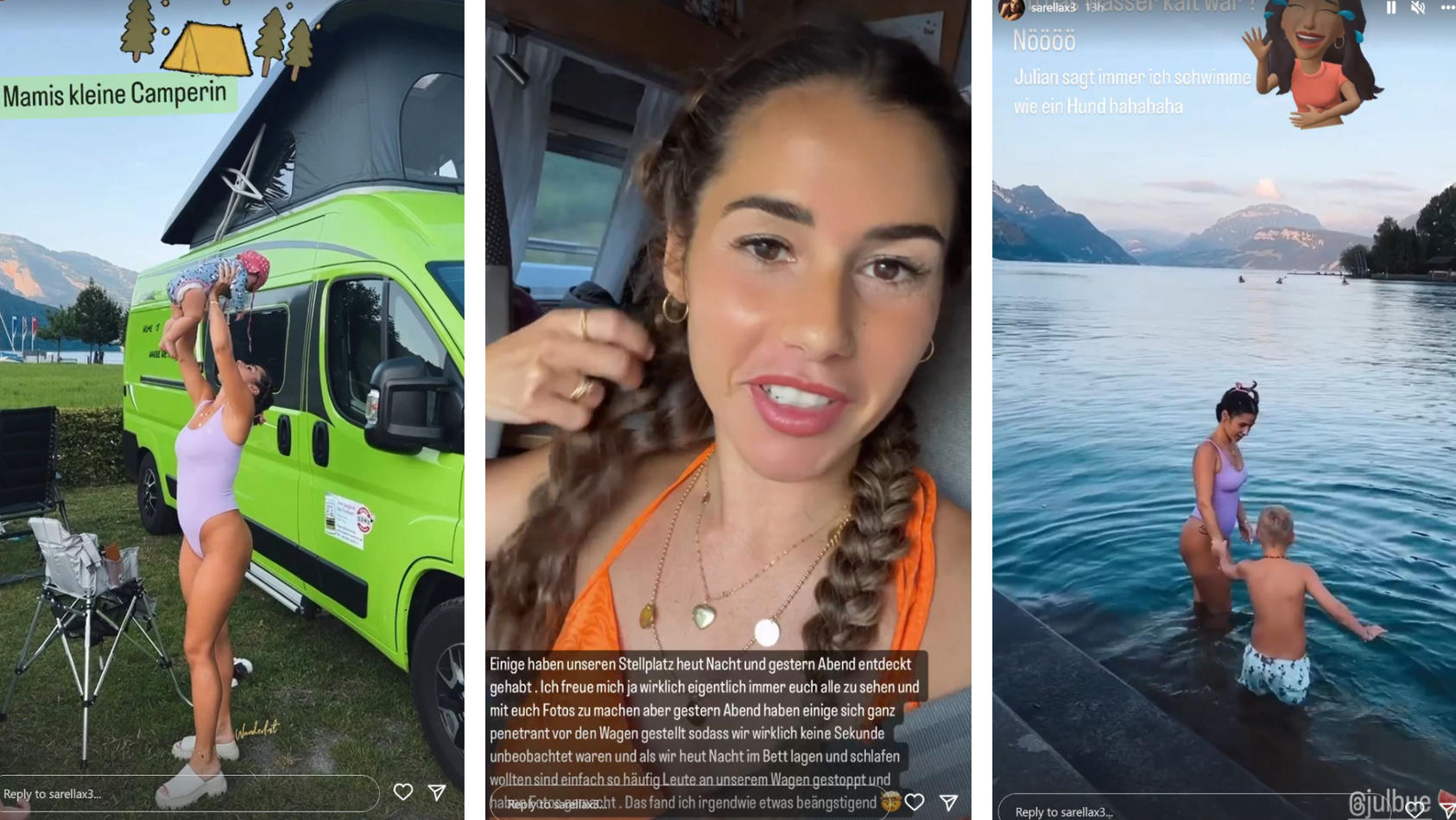 Engels enjoys the Swiss tour
Nocturnal troublemakers like in a scary movie? Ouch! However, the fact that the holiday tour turned into an unwanted photo opportunity is no mere coincidence. Rather, it was easy for the followers to find the exact parking space due to Sarah's meticulous documentation of the trip via Story. Not surprising, considering that Engels even filmed the display of her cell phone, which showed the exact location in the map app.
Incidentally, on the tour the family not only spends the night in the caravan, but also in the hotel, depending on their mood.
After all, the mother of two children has now become a little more cautious. "Can you save your route and stops? So that you can see everything at any time?" asks a follower via social media. The clever answer of the influencer, who probably doesn't want to be sieged again: "We can put our stops in the highlights at the end." Perfectly learned!
Ashley Johnson is the lead reporter for Globe Live Media on things related to Astrology, Lifestyle and Music. Being a fitness enthusiast, her background involves growing up in Beverly Hills, where She often interacts with famous Artists and also talks about their ways for a Healthy Lifestyle. She is in fact a profound Yoga student. You can be well assured about the authenticity and quality of Lifestyle, Health, and Music reports published by her.