Spring has arrived and it seems that with it also the holidays. After being able to enjoy a well-deserved rest all over Spain thanks to Holy Week, it's time to cast your eyes on the international workers day, a date marked in red on the calendar which is, in turn, a perfect opportunity to continue fighting for workers' rights and a well-deserved day of rest. And it is that in addition to being a party with a very marked vindictive character, May Day is one of the most anticipated holidays of the year throughout Spain.
The 1st of May bank holiday is unchanging throughout the country and this means that year after year Spaniards plan to enjoy a non-working day with their friends and family. But to this we must add that in some cities of the country, May 2 is also a public holiday, which makes what for many is a bridge, for some lucky ones, becomes an aqueduct. But where is a party on May 1 and 2 and why?
Here we detail everything so that there is no doubt:
May 1, Labor Day
Labor strike in the 19th century in New York. / Getty Images
May 1 is a public holiday throughout Spain. According to the Spanish labor calendar for 2023 published in the Official Gazette of October 14, 2022, the next monday may 1st It will be a holiday in all the autonomous communities and cities of the country and, as has been the case for decades, the government has declared it an irreplaceable national holiday.
And it is that next Monday, like every first of May, will be celebrated throughout Spain and in much of the world, the International Workers' Day or Labor Day in tribute to the great workers' strike that took place in Chicago between days 1 and 3 of May of the year 1886 and which ended with the death of nearly a dozen demonstrators, a policeman and the subsequent arrest of 30 workers, five of whom ended up receiving the death penalty.
It was precisely the murder of these five workers' rights activists that ended up converting, just three years after the big strikes, to May Day or May Day, Labor Day.
May 2, Day of the Community of Madrid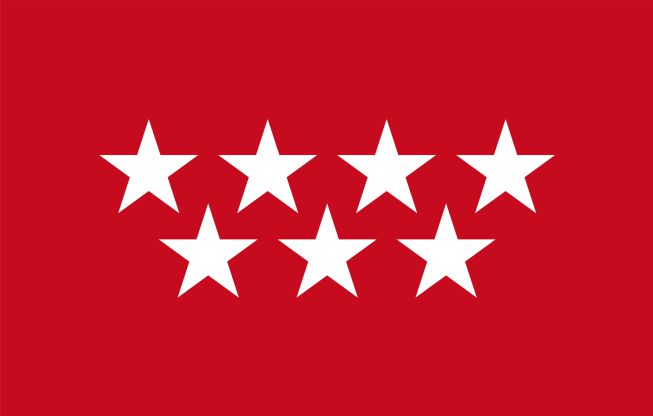 May 2 is the feast day of the Community of Madrid. / Getty Images
May 1 will be a public holiday throughout Spain and May 2 only in the Community of Madrid. Coinciding with the celebration of the Community Day of the capital, the inhabitants of Madrid and the rest of the cities of the autonomous territory will be able to enjoy a long bridge this first of May. Here the national holiday of May 1st will join the regional holiday of the 2nd of this month, allowing those who are used to freeing themselves on weekends to enjoy four consecutive days of rest.
But what do we celebrate on May 2 to make Madrid a regional party? Well, nothing more and nothing less than him. armed uprising of the people of Madrid on May 2, 1808 against the French invasion, a feat that later led to what went down in history as the Spanish War of Independence.
Meet Ashley Johnson, the lead reporter for Globe Live Media, specializing in entertainment, lifestyle, and music. As a fitness enthusiast and a profound yoga student, she shares her passion for a healthy lifestyle, which stems from growing up in Beverly Hills, where she frequently interacts with renowned artists.
You can count on Ashley's reports to be authentic, high-quality, and informative when it comes to lifestyle, health, and music. Ashley is also a part-time gamer and will provide coverage for the gaming section of Globe Live Media seldomly.
With Ashley's diverse background and experience, her writing style is engaging, informative, and captivating. Get ready to immerse yourself in her world of entertainment, lifestyle and music!
Queries: ashley.ethp@gmail.com