"They allow you to be pretty, nice, and sexy, but without overdoing it… I know what men want you to be," said Madonna after decades of her career. The callous mistreatment to which many "pop stars" have been subjected by the press, the recording industry, or producers is generally not a subject of discussion, but the list of women who have suffered from it is long. Britney Spears and Amy Winehouse have both experienced media harassment in their flesh, which marked them in their personal and professional life. While Janet Jackson was punished for the so-called #Nipplegate at the Super Bowl, Justin Timberlake faced no consequences. Lady Gaga was raped by a producer when she was 19; her story is just one example among many others that we do not and may never know. For many victims of sexual assault, it can be frightening to talk and they fear the consequences.
Janet Jackson
The 2004 Super Bowl marked a before and after in her career and life. There is no need to explain in detail the "incident" – popularly known as #Nipplegate – in which she starred with Justin Timberlake, when her chest was exposed to 143 million viewers for half a second. Janet Jackson, despite not being the cause of the incident, was punished in a hostile way and faced humiliation. She lost million-dollar contracts, the Grammys banned her from performing and attending that year's gala, and MTV blacklisted her singles and videos. Jackson even attended talk shows to apologize for her behavior.
In contrast, Justin Timberlake, the cause of the "wardrobe malfunction," has sailed a sea of adulation. Not only did he attend that year's Grammys, but he also won two awards. The unequal treatment was alarming, and years later, the former NSync member apologized and admitted: "The industry is wrong. It predisposes men to success, especially white men. It's so designed. From a privileged position, I have a duty to speak. Because of my ignorance, I couldn't admit it, but I don't want to enjoy it again while other people's image is destroyed." Timberlake's apology was also addressed to Britney Spears.
Britney Spears
While Janet suffered chauvinistic punishment from the industry and media, the 'princess of pop' was for years persecuted, harassed, intimidated, and besieged. The press subjected Britney Spears to meticulous examination, and the pressure got the better of her. She shaved her head and rammed a photographer's car with her umbrella. Instead of acting with compassion, her disgrace was greedily devoured, both by the media and the public. Tragically, Spears' story is not an isolated incident. The documentary Supervising Britney Spears exposed the power of the media to uplift or destroy young women in public.
Amy Winehouse
Amy Winehouse was judged not for her talent, but for her personal issues, which were mocked by the tabloids. She was ridiculed for her weight, drug addiction, or conflicts in her wedding, which were closely scrutinized and used as entertainment. The paparazzi relentlessly pursued her, even in the most mundane aspects of her life, like going to McDonald's, the chip stand, or her neighborhood pub. Everything was thrown out in the open.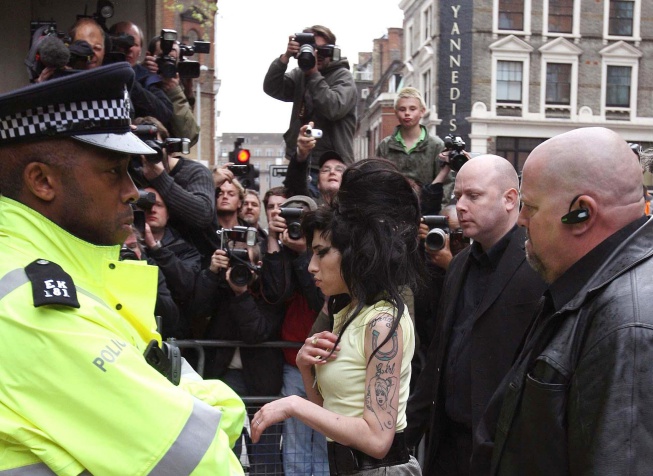 Pictures of Amy, increasingly fragile and deteriorated, with bloody dancers or traces of cocaine on her nose, received wide circulation. They were never taken seriously. The talk about her addictions was incessant and terribly cruel. Her life gradually deteriorated, picture by picture.
Lady Gaga
In 2014, Lady Gaga let it be known that she was raped by a music producer with whom she worked when she was 19. The singer detailed the traumatic effects it had on her mental health, even though she felt the need to keep what happened a secret lest it damage her career. Even years later, she hesitates to give the name of the producer. "I was 19 and a producer said to me, 'Take your clothes off'. And I said no. And I left, and they said they were going to burn all my music and they weren't going to stop. They kept asking me and I was paralyzed… And I don't even remember the person who raped and impregnated me in the corner," she explained in the Apple TV+ series "The Me You Can't See" by Oprah Winfrey and Prince Harry.
Unfortunately, Gaga's story isn't the only one of its kind. Fear of being banned and demonized in the media and in professional spheres keeps women in music and other entertainment industries quiet.
Madonna
In 2016, Madonna took to the stage to accept Woman of the Year at Billboard's Women in Music Awards. The legendary pop star took the opportunity to deliver a 15-minute speech in which she spoke about the "blatant misogyny, sexism, constant bullying, and relentless abuse" she had faced over the decades in her musical career. "I stand before you like a doormat. Oh, I mean as an artist," she said before detailing the horror of her early days in New York, the city in which "They raped me on a rooftop with a knife stuck in my throat."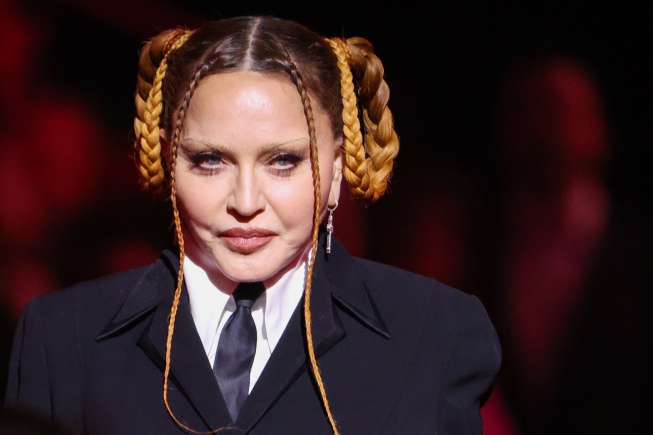 Madonna at the 65th Grammy Awards / Getty Images/Robert Gauthier
"My true muse was David Bowie. He made me think there were no rules. But I was wrong. There are no rules if you are a boy. If you're a girl, you have to get in the game. They allow you to be pretty, nice, and sexy, but without overdoing it. Don't have an opinion, or at least, don't think anything different from what is established. You are allowed to be objectified by men and dressed like a whore, but don't share your own sexual fantasies with the world. I know what men want you to be, but most importantly, make women feel comfortable around you when you're with other men. And finally, don't have birthdays, because getting old is a sin. You will be criticized, vilified, and you will definitely stop playing on the radio."
Meet Ashley Johnson, the lead reporter for Globe Live Media, specializing in entertainment, lifestyle, and music. As a fitness enthusiast and a profound yoga student, she shares her passion for a healthy lifestyle, which stems from growing up in Beverly Hills, where she frequently interacts with renowned artists.
You can count on Ashley's reports to be authentic, high-quality, and informative when it comes to lifestyle, health, and music. Ashley is also a part-time gamer and will provide coverage for the gaming section of Globe Live Media seldomly.
With Ashley's diverse background and experience, her writing style is engaging, informative, and captivating. Get ready to immerse yourself in her world of entertainment, lifestyle and music!
Queries: ashley.ethp@gmail.com