More from Author Ben Oakley here: https://globelivemedia.com/author/ben-oakley/
The country's frontline medical staff and nursing home residents receive initial COVID-19 vaccines, which should be next in line?
A panelist of medical and public health experts, the Advisory Committee on Immunization Practice (ACIP), advises the Centers for Disease Control and Prevention (CDC) to weigh in on the issue and vote at an emergency meeting later this week.
Panelists are leaning toward putting "essential workers" first because bus drivers, grocery store clerks and similar workers cannot work from home. They are most frequently infected and where concern about racial disparities at risk is most evident.
Live update: Today's latest COVID-19 headlines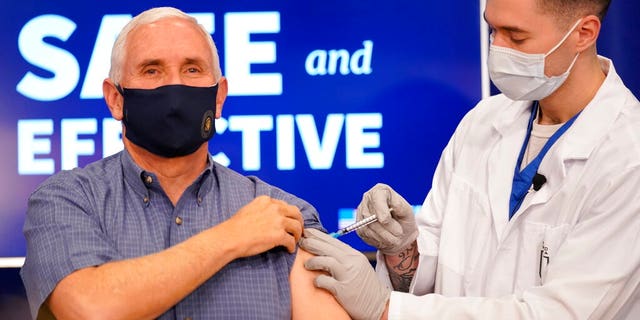 But other experts say that people should be 65 years of age and older, as well as people with certain medical conditions. They are the ones who are dying at the highest rates, he says.
The CDC usually supports the advice of the advisory panel, ACIP. This process occurred recently when CDC director Drs. Robert Redfield upheld the panel's vote recommending the first dose of the long-awaited coronavirus vaccine should go to health care workers and residents of long-term care facilities.
However, Redfield has previously stated that he looks forward to prioritizing the elderly over the age of 70, who live in majority homes. Redfield said in an earlier statement, "Often families in our Hispanic, Black and tribal countries care for their elders in majority families and they are also at significant risk."
The states do not have to follow the recommendations and each state has already submitted COVID-19 distribution schemes to the CDC. Some experts say that this patchwork approach, rather than a national vaccination plan, may cause some people to travel across state boundaries to receive vaccination soon.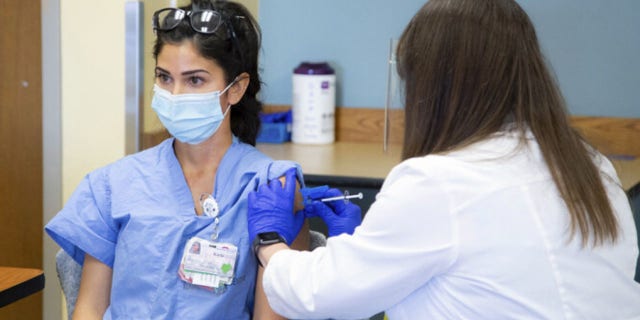 Perhaps the agency would recommend prioritizing essential workers and older adults alike, but this would create a priority group that is much larger than could be vaccinated before spring.
It is estimated that some 87 million out of need workers outside health care, more than 53 million adults and 100 million Americans with underlying medical conditions count, although there is some overlap.
For reference, Health and Human Services Secretary Alex Azar this week vacated 20 million Americans against COVID-19 by the end of 2020, with 50 million vaccinated by the end of January and 100 million shots between first-dose and booster shots. Was arranged By the end of February.
Meanwhile, various trade organizations are petitioning the advisory group to consider prioritizing certain groups of patients, with the Muscular Dystrophy Association (MDA) advocating on behalf of more than 300,000 Americans such as A.L.S. , Spinal muscular atrophy and other muscular dystrophies.
In addition to an earlier letter sent to ACIP, the association told Globe Live Media that it was using a preference for these patients for state and local health departments.
MDA's director of policy and advocacy, Brittany Johnson Hernandez, wrote in an email to Globe Live Media, "The MDA is advising state and local health departments directly to have priority vaccine access in the early stages of allocation." . "This is an ongoing process as the federal government and jurisdiction finalize their allocation plans."
Finally, the Chairman of the Federal Advisory Panel, Drs. Jose Romero said the committee was likely to discuss ways to help the states narrow what essential workers should go first. For example, people who are considered essential but can work from home can be placed at the bottom of the list compared to those who cannot live 6 feet away from others while on the job.
Ben Oakley is the guy you can really trust when it comes to Mainstream News. Whether it is something happening at the Wall Street of New York City or inside the White House in Washington, D.C., no one can cover mainstream news like Ben. Get a daily dose of Trustworthy News by Ben Oakley, only at Globe Live Media.