However, there is not much information published at present, and the release date is only "late 2021". Since it has already been reported that Google will sell the "Pixel 5a" in Japan and the United States, details including that will probably be revealed at an announcement event that will be held in the future.
Although few, some features can be seen from the information currently available. One is the color and appearance of the Pixel 6 series, and the camera has been changed to a fairly conspicuous design that protrudes horizontally like a bar instead of a square, probably because the sensor used is larger.
And the other is the latest version of Android "Android 12", which is reasonable considering that the conventional Pixel series was equipped with the latest Android. However, the chipset is clearly different from the conventional one.
That's because all Pixel 6 series are equipped with Google's original "Tensor" chipset. All of the conventional Pixel series have adopted Qualcomm's chipsets, but now Google has decided to adopt its own chipsets, and it is making a drastic change in policy.
That's why the Pixel 6 series is considered to be the key to Tensor, but what Tensor focused on is the chipset by its name. This is because Google has already provided an open source machine learning platform "TensorFlow" and is developing a processor "TPU" (Tensor Processing Unit) specialized for machine learning for the cloud.
Therefore, this chipset, which bears the name of Tensor, can be seen as a chipset that incorporates TPU technology and focuses on AI and machine learning related processing. Google says it will use Tensor to enhance all its features, but one of the things that has been clarified is the camera.
Even in the Pixel series so far, Google has been making efforts such as taking beautiful night views and recognizing subjects by computational photography that makes full use of machine learning. For that reason, it seems that Pixel 6 will be able to significantly enhance the shooting function by further strengthening computational photography that makes use of Tensor.
And the other is "speech recognition". For Android smartphones, Google provides "automatic subtitle transcription" that makes voice subtitles in English only, and also for Pixel series, voice recorder that converts voice into text, also in English only. Recently, we have been focusing on functional capabilities that utilize voice recognition, such as providing apps.
And since speech recognition is one of the fields where machine learning is very effective, it is possible to use Tensor in the Pixel 6 series to significantly enhance the functions that make use of speech recognition. Especially for the author, who has many opportunities to transcribe occupational patterns, I have high expectations for the Japanese support for text conversion in the voice recorder application.
For that reason, expectations are high for the evolution of the Pixel 6 series equipped with Tensor, but although the performance of chipsets including machine learning processing is improving year by year, it can be said that it has a large share in smartphones. The question remains as to why Google had to spend so much money on its own chipsets.
It can be said that Google's hardware strategy has a great influence on that. Since moving from the "Nexus" to the "Pixel" series, Google has significantly changed its position from "Android standard smartphone" to "Google's original smartphone that makes full use of AI technology", which is one of its strengths. We have been focusing on creating uniqueness that makes the best use of machine learning technology.
However, if you are using an existing chipset, you will be side by side with other companies in the machine learning part, which is its strength, and there is a limit to differentiation. On the other hand, Apple and (formerly) Huawei Technologies have developed their own chipsets to enhance performance such as machine learning, and have utilized it as the strength of their smartphones.
From that, it is thought that Google decided that it needed its own chipset to differentiate itself with its own smartphone, and led to the development of Tensor. On the other hand, Google is also in a position to license Android to many hardware makers, and strengthening the smartphone business with its own chipset may cause a backlash from competitors.
Therefore, unlike the previous model Pixel 5, which was relatively easy to purchase at middle high, Google may differentiate the Pixel 6 series from other companies by offering it as a high-end model. In Japan, competition is fierce for high-end models because domestic manufacturers are focusing on it, but when looking overseas, only Apple and Samsung Electronics have a strong presence in high-end models, and competition is fierce. It is also a field that does not exist.
For that reason, the author speculates that Google will introduce the Pixel 6 series as a high-end model and, in a sense, launch it as a showcase of its own technology to suppress the backlash from other companies. However, in any case, it is certain that the Pixel 6 series will be a model that has changed significantly from the conventional Pixel series with the installation of Tensor, so I would like to pay attention to the contents of future announcements.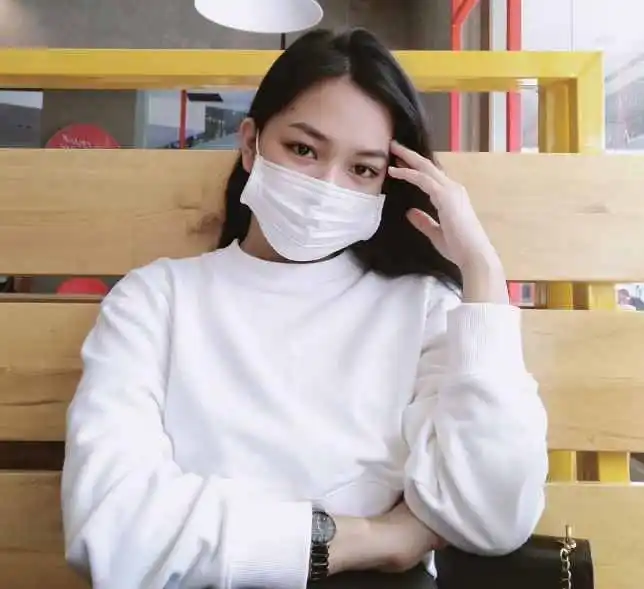 Rachel Maga is a technology journalist currently working at Globe Live Media agency. She has been in the Technology Journalism field for over five years now. Her life's biggest milestone is the inside tour of Tesla Industries, which was gifted to her by the legend Elon Musk himself.