Drake risked it for Xavi Hernández's FC Barcelona, ​​but the Catalans played boring and lost against Real Madrid… With millionaire income, let's hope the Canadian artist doesn't miss the more than $800,000
This weekend's sports day around the world was marked by the Clásico de España between Real Madrid and FC Barcelona at the Santiago Bernabéu. In Mexico and part of the United States, the clash between America vs. Puebla captured the attention, as well as Liverpool vs. England. Manchester City, but it was the meeting between merengues and culés that became a world trend.
All eyes in the world on this great meeting, including Drake. Instead of the sponsorship of Spotify, the Barca shirt had the logo of the Canadian artist, who recently registered a respected statistic in the streaming music service: 60 million monthly listeners.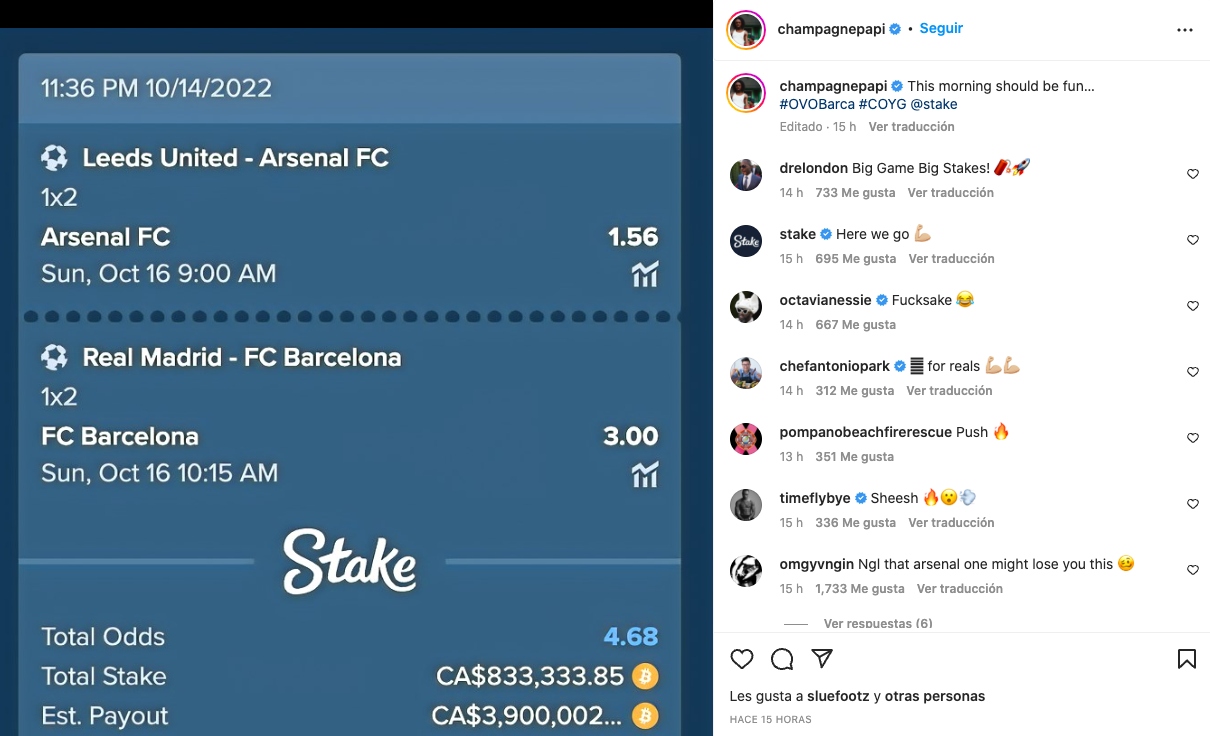 Barcelona's association with Spotify includes the fact that some of its best artists' logos are present on the shirt in important matches, but Drake was not only featured for being in the away kit, but also because of the large bet he made.
Through his Instagram account, Drake shared that he opted for FC Barcelona and Arsenal in their matches against Real Madrid and Leeds, respectively. The total was $833,333.85 and the millionaire profit would be $3,900,002, which in the end he did not have due to the missteps of the Catalans.
Among the most notorious comments on social networks, some objected that Drake, in addition to giving FC Barcelona bad luck, also squandered a good amount of money on bets, although his income is in the order of $50 million in 2022, according to the latest Forbes report.
Melissa Galbraith is the World News reporter for Globe Live Media. She covers all the major events happening around the World. From Europe to Americas, from Asia to Antarctica, Melissa covers it all. Never miss another Major World Event by bookmarking her author page right here.