With the game against the Sheriff on track before the hour of the game, Carlo Ancelotti faced a dilemma: what to do with Casemiro. The Brazilian was warned and a yellow card would make him miss the match against Inter, in which Real Madrid will play the first place in the group.
The midfielder consulted with Carlo Ancelotti what to do. Casemiro offered himself to the technician to be replaced. Not to force the yellow, but to try to avoid it and preserve himself from seeing a card that would have prevented him from playing the duel in which the final outcome of the group will take place. Ancelotti was firm in his decision and responded with a refusal to replace him. The Italian preferred to have several more minutes on the field for one of his key players. Carletto ended up replacing the paulista in 84 ', minutes after an action in which the card was played for a foul on Arboleda. The youth squad Antonio Blanco entered the field in his place.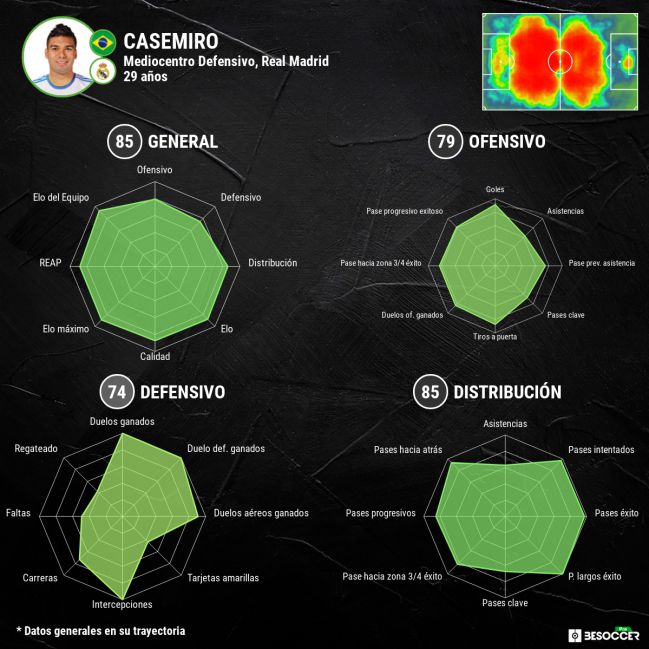 Casemiro saw yellow paths against Sheriff and Shakhtar in the matches played against both teams at the Bernabéu. If he saw the third match against Inter in two weeks (Tuesday, December 7, 9:00 p.m.), he would miss the first leg of the round of 16, scheduled for mid-February.
Melissa Galbraith is the World News reporter for Globe Live Media. She covers all the major events happening around the World. From Europe to Americas, from Asia to Antarctica, Melissa covers it all. Never miss another Major World Event by bookmarking her author page right here.