With Blood Money the latest update for Red Dead Online has been released. We provide you with all information about the release: What you should know about the new missions, the story, the currency capitals and other innovations in the multiplayer mode of Red Dead Redemption 2. The patch notes for Title Update 1.25 can be found on page 2 of this article.
By the way, the summer update 2021 for GTA Online is currently in the starting blocks. You can find everything you need to know in the following article:
Everything you need to know about Blood Money
Release: When will Blood Money be available?
The Blood Money update for Red Dead Online is available from July 13, 2021 available. The exact time was not communicated, but the new content should have gone online at the same time as the blog post in Rockstar Newswire.
Storage: How much space does Blood Money need?
PC: 5,57 GB
Playstation: 5,6 GB
Xbox: 5.2 GB
Player: Can I play the new missions solo?
And, You can complete the new Blood Money missions for Red Dead Online completely by yourself and without any other players. Alternatively, you can bring friends with you. The maximum number of players varies from mission type to mission type – more details on this below:
Crime: for 1 to a maximum of 7 players
Occasions: for 1 to a maximum of 4 players
Team players should also note: The new currency Capitale, which you need to unlock the more spectacular missions, can only be picked up by one player at a time. So if you play in a team, you should agree who needs and best collects capital at the moment.
Cost: How much gold do I have to pay for Blood Money?
The Blood Money Update is free for all Red Dead Online players. This means that you don't have to shell out dollars or gold to get access to the new story and its missions – unlike the various licenses for bounty hunters, naturalists, moonshine and co.
You will get access to the new missions as soon as you have made the acquaintance of the NPC Guido Martelli. You can find out more about this in the following section on the story.
Story: What is Blood Money about?
In Blood Money you have to deal with Guido Martelli: The underboss of Angelo Bronte should already know the story of Red Dead Redemption 2 players. Martelli plans to expand and consolidate his influence in Saint Denis society. For this he needs Capitale – a new, rare currency that was originally intended by Angelo Bronte for the criminal upper class of Red Dead Online.
However, there are now far too many mean petty criminals in the possession of Capitale, which of course attracts the attention of the government and law enforcement officers. That's why you go on behalf of Angelo Martelli to get him the illegal currency and thus strengthen his position in the underworld of Red Dead Online.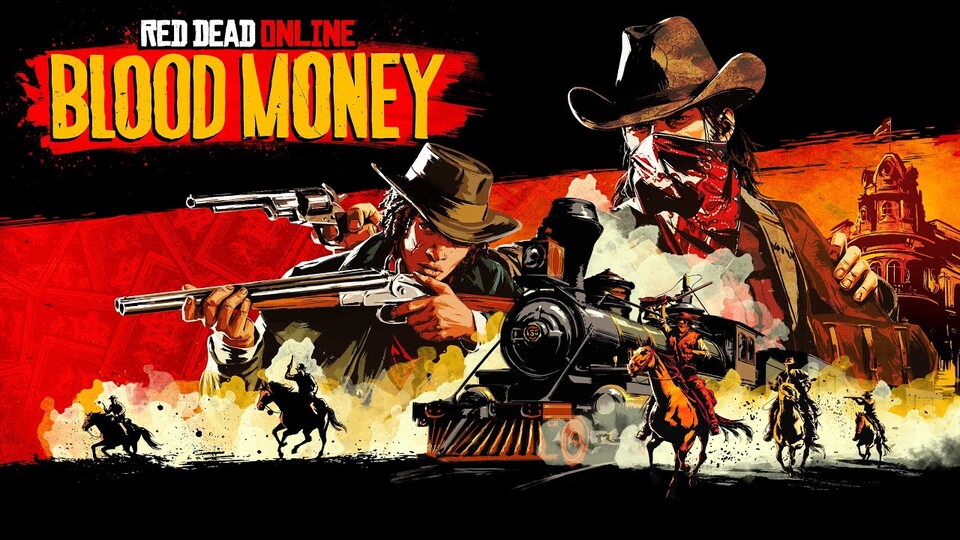 Missions: What are the new missions like?
In order to position yourself well at Martelli with the help of recovered capital, you can visit his contacts in the five different states of Red Dead Online. If you have earned enough capital for yourself with the help of crime, then you unlock the more extensive and spectacular missions of Blood Money. The most important information about the two new mission types can be found as follows.
crime
Crimes are new missions that you take on from well-known clients such as Sean Maguire, Anthony Foreman or James Langton in the open game world of Red Dead Online. Three are available immediately with the launch of Blood Money, three are still to follow – but there is no specific release date for them yet.
Important NOTE! You don't earn capital for yourself in the course of these missions, but bring them back to your client. You will only be paid in dollars to complete the mission. So you are not allowed to keep the capital, but you can find it in another way.
How to fill your own pockets with capital: You can earn capital for your own inventory only by looting boxes or opponents in the open game world. You can then keep this capital for yourself and do not have to hand it over to Guido Martelli. In the course of the new crime missions you should always find enough capitals with enemies or in chests.
Alternatively, you can also buy capitals from stolen goods or loot them from raids on farms and camps, which are activated randomly in the open game world.
Clients have to "know" you: You should also note that the NPCs will only offer you missions from the Blood Money update as soon as they trust you. This means that you have to do a standard job for the respective NPC before you can start working on the new jobs. If you have already done jobs for the respective NPC in the past, then a new crime mission should start immediately.
Opportunities
The opportunities are more complex and spectacular new missions: You unlock these jobs as soon as you have earned Martelli's respect with enough capital. The missions are started by investing part of your capital.
Jewel robbery with train robbery: The first of a total of three new orders is a jewel robbery including an attack on a train that is supposed to bring down a political opponent Martellis.
Different levels of difficulty and approaches: During the opportunities you have several secondary goals to fulfill and you have different approaches. You can also choose between three different difficulty levels (normal, high and ruthless), which will give you better rewards the higher they are.
For 1 to 4 players: The opportunities are available for up to four players, when the two other missions of this type will open in Red Dead Online is currently not known.
Content: This new content is also available
In addition to the new story and the new missions, other fresh content is also landing in GTA Online. We provide you with a compact overview:
Mercenary equipment consisting of capital, ammunition, supplies and a kerchief
the Haraway outfit and a rebel poncho at Madam Nazar's
New color variations of the Torras poncho at tailors, general stores and in the Wheeler, Rawson & Co. catalog
Skill and pocket brochures at the fence
New menu allowing players to select Free Roam and Blood Money missions
Nomination series as a matchmaking tool that creates a list of player nominated missions
New daily challenges
New awards
Nvidia DLSS for PC gamers with Nvidia graphics cards
Quick Draw Club: How does the new pass model work?
New pass model: The Quick Draw Club is a new pass model made up of a total of four passes. Those who buy gold in the club benefit from various rewards and bonuses – such as new clothes, for example the Redcliff outfit by Dutch van der Linde.
Whoever invests gets money back: The cost of each Quick Draw Club pass is 25 gold. If you buy all the passes, you will get the Halloween Pass # 2 for free. By the way, buyers should be able to earn back the gold bars invested in a total of 25 unlockable ranks.
Dates and currently known contents of the Quick Draw passes
Quick-Draw-Club # 1 available from July 13th to August 10th, 2021:
Dutchs Redcliff-Outfit
Whitchurch variant for the Cattleman revolver
Rushword-Hemd
up to 25 gold bars
Quick-Draw-Club # 2 available from August 10th to September 6th, 2021:
Rowberrow-Outfit
Haverhill-Hut
Cartridge guards
up to 25 gold bars
Quick-Draw-Club # 3 available from September 7th to October 4th, 2021:
Beadnell-Monokel
Bagshot-Messer
Layham jacket
up to 25 gold bars
Quick-Draw-Club # 4 available from October 5th to October 27th, 2021:
Ibarra variant for the Mauser pistol
Huntingdock-Mantel
Förster-Poncho
up to 25 gold bars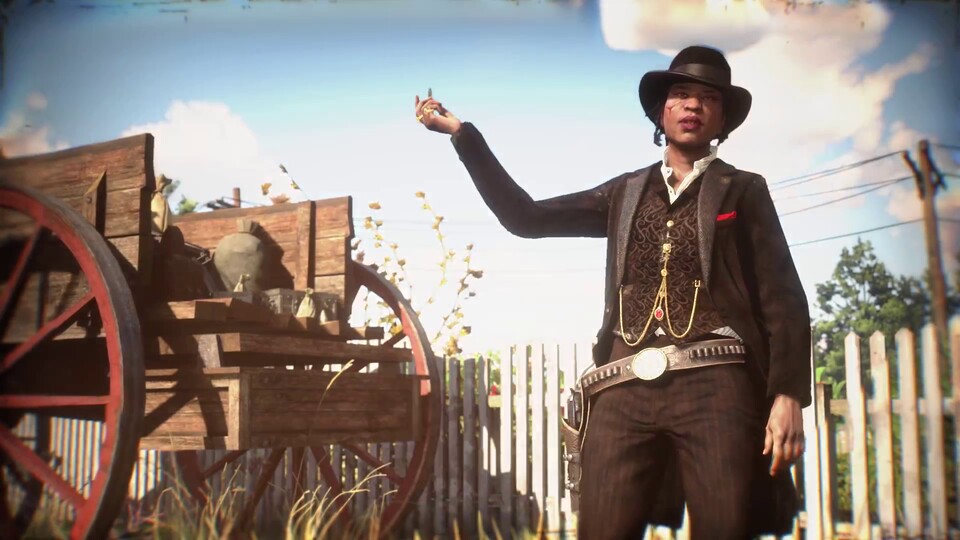 What's next after Blood Money?
New content already in prospect: Rockstar Games has already announced more new content for Red Dead Online in the coming months. What exactly is to come is currently not known. Without a doubt, however, the remaining crimes and opportunities in the game are likely to open up in the foreseeable future. We will of course keep you up to date on this.
Brent Dubin, known as the Gaming Giant among Globe Live Media staff, is the chief Gaming Reporter for Globe Live Media. Having attended all the major events of Gaming around the World, he is sure to give you exactly the update related to gaming World you are looking for.