Netflix
Netflix recently released the first official images of 'Black Crab', a Scandinavian post-apocalyptic thriller starring Noomi Rapace ('Lamb'). The film is based on the book of the same name by Jerker Virdborg.
Images of 'Black Crab'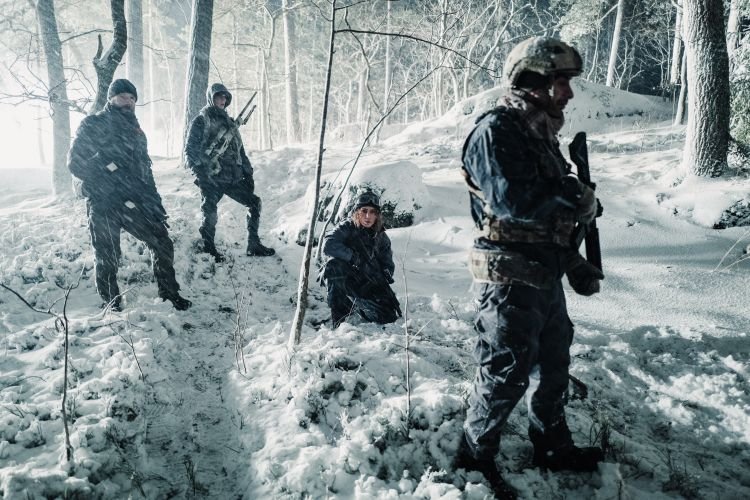 According to Netflix's synopsis: "In a post-apocalyptic world, six soldiers have a secret mission: to cross a frozen archipelago with a mysterious package."
The premiere will be on March 18 on the streaming platform.
Starring Noomi Rapace ('Lamb')
Ashley Johnson is the lead reporter for Globe Live Media on things related to Astrology, Lifestyle and Music. Being a fitness enthusiast, her background involves growing up in Beverly Hills, where She often interacts with famous Artists and also talks about their ways for a Healthy Lifestyle. She is in fact a profound Yoga student. You can be well assured about the authenticity and quality of Lifestyle, Health, and Music reports published by her.