More from Author Ben Oakley here: https://globelivemedia.com/author/ben-oakley/
Two Tennessee men are facing federal kidnapping charges after dropping a 2-year-old boy in a Mississippi goodwill drop-off.
Child welfare employees have taken into custody the boy who was left in Southwell goodwill on Monday morning with a change of clothes and a note stating, "Left the child … no phone number for the mother."
Local news media said the boy's name was Sergio.
MISSISSIPPI Selected gifts at goodwill events, end-of-age children's parliament,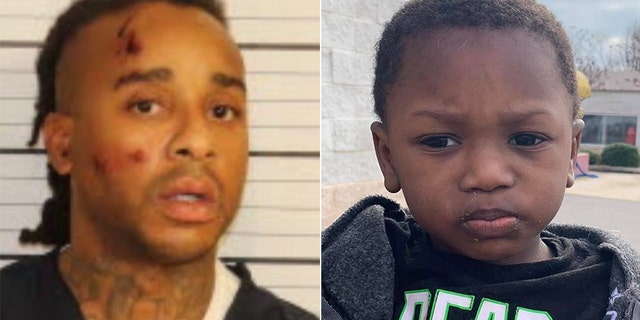 In a complaint filed Thursday in Memphis Federal Court, the FBI accused 29-year-old Jeremy FitzGerald, and 29-year-old girlfriend Turliska Turner of taking the child and transporting him from Memphis to Mississippi.
The complaint states that the boy's mother, Antoinette Smith, reported that Agent FitzGerald took her child after refusing to work as a prostitute in Nashville.
She said she phoned Fitzgerald several times after leaving her son behind in Nashville, but she did not respond, according to the complaint.
Smith's sister then phoned FitzGerald and during the conversation, they demanded money for the boy's return.
BOY, 2, MISSISSIPPI DETAILED WELL CLOSED WITH ADDITIONAL CLOTHS, NOTE IDENTIFICATION; Streamlined ARRESTED
"Turner knew that Fitzgerald demanded money in return for the child's return," Memphis US Attorney D. Michael Ilwan said.
Prosecutors said Turner was dressed on Monday, similar to Goodwill's surveillance video.
He said that Fitzgerald was arrested after crashing the Margon vehicle as he and Turner walked away with goodwill after leaving Sergio. He was seen on video in Goodwill wearing a mask and holding Sergio's hand.
Click here to get the Globe Live Media app
After being abandoned, the boy could not reveal his name to the police.
Ben Oakley is the guy you can really trust when it comes to Mainstream News. Whether it is something happening at the Wall Street of New York City or inside the White House in Washington, D.C., no one can cover mainstream news like Ben. Get a daily dose of Trustworthy News by Ben Oakley, only at Globe Live Media.